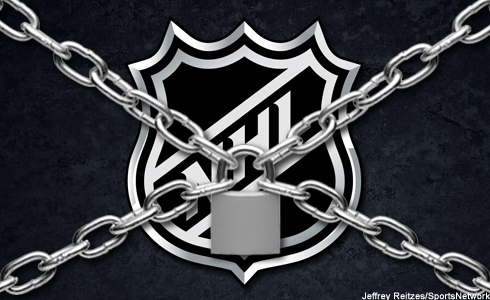 Remember the National Hockey League? Understandably, you may be a little rusty on it. It has been quite a while since it actually had games. The owners and player continue to butt heads over a solution to the lockout, as billionaires argue against millionaires about how to get rich. Mind you, arena workers and the people who rely on hockey games for their incomes (hotels, restaurants, local businesses, parking garages, etc.,) feel the real pinch.
Today the NHL announced that another 104 regular season games were being cancelled, bringing the total to 526 games lost. That is 42.8% of the 2012-2013 season and it appears likely we will lose the entire season - if not more.
NBC Sports, CBC, Sportsnet and TSN all depend on hockey broadcasts to fill their schedules and gather ad revenue
The move also heralds continuing disruption for North American broadcasters, including NBC Sports and the CBC, Sportsnet and TSN in Canada, which depend on live TV hockey games to drive their schedules and ad revenues. Hopefully the NHL will refund 42.8% of what the broadcasters paid them to air games this season.
"Trying to set up something for this week, but nothing finalized yet," NHL deputy commissioner Bill Daly said, giving a vague timeline that really does not say anything.
Thanks NHL! I used to be a die-hard Colorado Avalanche fan. Not anymore.