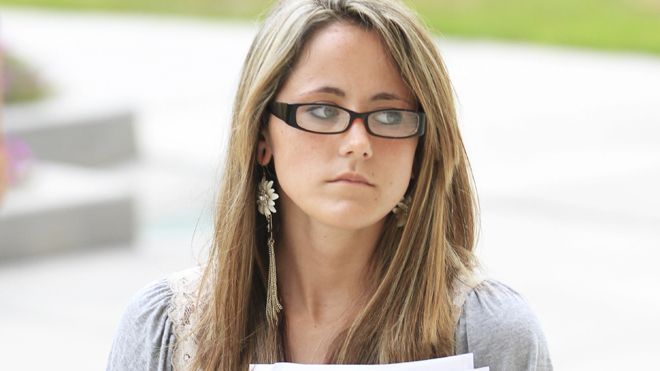 The days of the popular (for reasons beyond my comprehension…) MTV reality series "Teen Mom 2" may be numbered. While co-star Jenelle Evans erratic behaviour continues to escalate, it seems that the show may be fed up with the antics and the risk of continuing could outweigh the benefits.
"Teen Mom 2" follows the lives of four of the original teenagers who got pregnant and broadcast their experienced on the show "16 and Pregnant" while in high school. Jenelle Evans was one of these ladies, and she has had more than her fair share of drama and legal trouble since then. Her track list includes a stretch in rehab, drug addiction and possession, getting married, becoming pregnant (again…), losing the child in a miscarriage, and publically demanding a divorce from her new husband over Twitter (among other things). The media is now saying that MTV is planning to put the show to rest because of the unpredictable behaviour of Evans and her "out-of control antics".
MTV insists that they have not yet made the final decision on whether or not to discontinue the show. "No decision has been made yet regarding a fifth season of Teen Mom 2," said a network spokesperson. "But the network is planning to air the fourth season this year and will announce the premiere date soon."
"Teen Mom 2" pulled in 3.4 million viewers in its season three premiere in September, so the show is surely not lacking in the ratings department. If MTV really wants to continue with the show, they should just give Evans the boot and cast some other desperate, I mean, entertaining teen mother to fill her place.