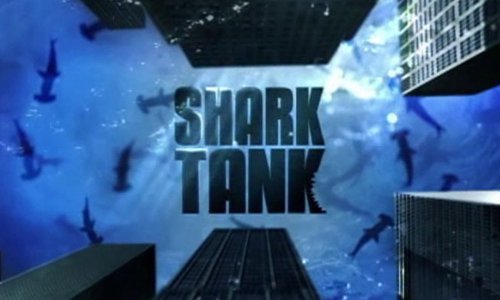 Hello TV Ragers, and welcome to your semi-regular update on all the pilots, renewals, and cancellations that have taken place since the last issue was published. Let's get right to it with:
ARRIVALS (Pilots Ordered)
1600 Penn, NBC - "1600 Penn is a comedy about a dysfunctional "first" family where the out-of-control oldest son moves back in with his family and thus to the White House. He becomes not only their biggest liability but also the glue holding everyone together. Josh Gad, Brittany Snow and Bill Pullman are on board to star." I covered this show more in depth here.
Bristol Palin: Life's A Tripp, Lifetime - "With never-before-granted access to Bristol's real-life experiences growing into womanhood, Bristol Palin: Life's a Tripp will reveal how she adjusts to her life in Alaska, where daily she faces the many pressures of raising her toddler son Tripp alone and maintains the close relationship she holds with her parents, former Alaska Governor and Vice Presidential candidate Sarah Palin and Todd, and siblings. Steadfastly moving forward both personally and professionally, Bristol will be confronted by the many difficult life decisions people must make regarding Parenthood, family, relationships and career – giving viewers a unique look at how these true-to-life challenges test her resolve as she single-handedly writes the next chapter in her and Tripp's young life."
Good, Better...Best, DIY Network - "Good, Better…Best captures licensed contractor and host Jeff Devlin as he takes one project and bids it out to three different contractors. Each contractor presents his vision for the renovation and the homeowner has to decide who to choose. Once the contractor is selected, the transformation comes to life. In the premiere episode, airing on Wednesday, March 14 at 10 p.m. ET, Devlin guides a young Philadelphia couple through the tricky renovation of their 1000 square foot attic in their Victorian home currently under construction. Since this couple disagrees on everything, getting them to decide what building materials are good, better, and best, is no easy task."
Price It Out, DIY Network - "Price It Out debuts on Wednesday, March 7 at 9 p.m. ET and shows five different pairs of beautiful new rooms -- from bathrooms and mudrooms to kitchens and patios -- and lets the viewer guess which renovation costs more to complete. In the premiere episode, bathrooms transform from grimy to gorgeous and we see some stylishly organic kitchen renovations. But, at the end of the day, it is up to the viewer to guess just exactly how much these jaw dropping projects cost."
RETURNS (Series Renewals)
Jane By Design, ABC Family, 8 More Episodes Ordered For Season 1 - J
ane By Design
(formerly "What Would Jane Do"), a light-hearted drama, follows Jane, a teenager who lands a job at a hip retail company when they mistake her for an adult. Jane soon finds herself juggling life both as a regular high school student and as an assistant to a high powered executive in the cutthroat world of fashion... all while trying to keep her true identity a secret." I realize this isn't a renewal per se, but if the network wants more of you it's obviously a very good sign for you getting brought back next season.
Shark Tank, ABC, 2 More Episodes Ordered For Season 3 - "Shark Tank follows aspiring entrepreneurs as they present various business ideas to moguls (known as "the sharks") in hopes of landing an investment in their ideas. Each week, ambitious entrepreneurs present their breakthrough business concepts to ruthless investors to convince them to invest in the concept." See above.
DEPARTURES (Cancellations and End Dates)
Nothing new on this front.
And that's all for this edition. Don't forget to keep checking future A,R,&D updates in the coming weeks. The closer we get to the April network upfronts and May sweeps, the more we'll be inundated with shows being dropped, picked up, and brought back. See you next time.
P.S. Will the reality fad ever end? Is it really going to be here forever? Not that all reality TV is awful, but there seems to be three new series greenlit every week.
P.S. #2 What do you think? Should I continue to cover when shows get more episodes ordered for the current season? It wasn't one of the original focus points of this column, but it does sort of tie to the renewals section.