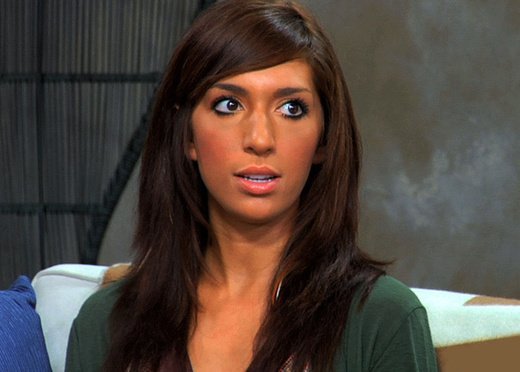 Farrah Abraham has joined a few of her co-stars on the embarrassing list of Teen Mom stars that have landed themselves behind bars. Authorities have confirmed that Abraham, 21, was pulled over on Monday in Omaha, Nebraska shortly after 1am after she made a wide turn and almost hit a police cruiser. After being pulled over by cops Abraham failed her sobriety test spectacularly – reportedly blowing a .147 on a breathalyzer. In case you are unfamiliar with Nebraska a state law that is almost twice the state's legal limit.
Abraham appeared on the first season of the MTV reality show 16 and Pregnant in 2009 and has since appeared on their follow up show Teen Mom. Last summer, the young mother published an autobiography entitled My Teenage Dream Ended. Abraham's daughter Sophia, 4, was thankfully not in the vehicle at the time of her arrest.
Abraham turned 21 just last May, and the Teen Mom star has openly discussed in the past her struggles with drinking and her use of alcohol to cope with the severe depression she experienced after the birth of her daughter and the death of her daughters dad in 2008. In an August interview with InTouch magazine Abraham said "When I drank, I'd be happy for 10 minutes. When I got high, I'd feel a sense of nothingness for about an hour. But in the end, my negative emotions always came rushing back."
Abraham says that she has sought help for her depression and substance abuse, but if Monday night's arrest is any indication, she may be in need of some more help.