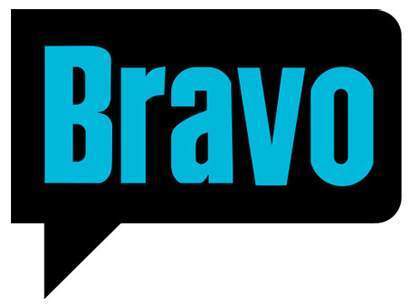 Do you like reality television? Well you're gonna love Bravo next season.
Earlier today Frances Berwick, President of Bravo and Style Media, announced seventeen new unscripted reality programs coming to Bravo in the coming year. SEVENTEEN. As in, higher than sixteen. As in lots. Lots and lots.
On top of this massive order, Bravo is also bringing back eighteen unscripted series that they already
air on their network, bringing next season's total to thirty-five unscripted series. Oh, and they've ordered three new scripted shows, just to sprinkle some fiction in with their reality.
"Bravo's ongoing investment in high-quality original content across every platform continues to drive our growth year-over-year, securing our top 10 network ranking," Berwick added. "Bravo's signature lifestyle entertainment brand continues to engage our growing passionate 'affluencer' audience."
Before we leap into the new and exciting progams list, let's get the list of the returning series out of the way, shall we? Returning unscripted Bravo programs:
'Don't Be Tardy...' returns April 16.
'Million Dollar Listing New York' premieres its second season on May 8.
'Million Dollar Listing Los Angeles' rejoins its New York counterpart with its sixth season.
'The Real Housewives of New Jersey' is beginning its fifth season on June 2.
'The Real Housewives of Miami' (second season)
'The Real Housewives of Beverly Hills' (fourth season)
'The Real Housewives of Atlanta' (sixth season)
'The Real Housewives of New York' (sixth season)
'Interior Therapy with Jeff Lewis' returns Juse 6.
'Top Chef Masters' returns for a fifth season this summer.
'Flipping Out' returns for a seventh season.
'Tabatha Takes Over' is getting a fifth season.
'Shahs of Sunset' is getting a third season.
'Chef Roble & Co' is called back for a second season.
'Vanderpump Rules' returns.
'Top Chef' earns an impressive eleventh season.
'Watch What Happens Live' gets a tenth season.
'Inside the Actor's Studio' gets an amazing nineteenth season, featuring a milestone 250th episode.
Wow! That's a lot of returning series. And that's a lot of housewives.
Now, on to the exciting new series announcements!
Premiering on May 6 is 'Newlyweds: The First Year' which in itself is fairly self-explanatory. Four newly-married couples are documented over the course of an entire year.
Joining 'Newlyweds' is 'Extreme Guide to Parenting,' which features two different households per episode, each with very different and shocking views on how to raise their children.
Next up is 'The Kandi Factory,' a show about Grammy Award winner Kandi Burness.
'Princesses: Long Island' seems to be in the 'Real Housewives' vein, only aimed at younger, wealthy women
'Below Deck' continues the trend of class-warfare series, showcasing the employees of a fancy yacht, who live below deck on the massive craft.
'City Sisters' focuses on young, wealthy businesswomen in New York City, operating in the realms of fashion, real estate and entertainment.
'Thicker Than Water: The Tankards' follows former professional basketball player turned popular gospel singer/recording artist and minister Ben Tankard, his blended family and their journey in expanding the family fortune.
Three more titles that are in development but are further from their debut than the list above include 'Ivy League Confidential,' 'America's Best Restaurant,' and 'Rich People's Problems.'
Do any of these new shows appeal to you? Are you a fan of the many, many 'Real Housewives' series? Sound off in the comments below!