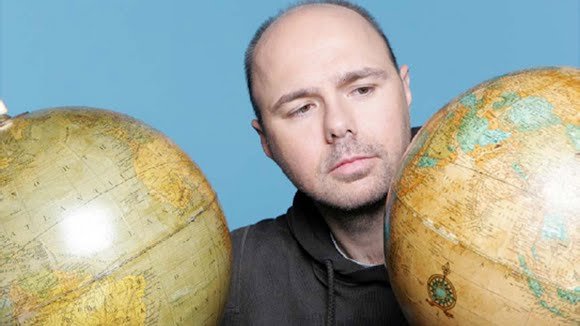 After everything home-body Karl Pilkington has been through in his time of the Idiot Aborad series, you would think he would be ready to give international travel a rest. However, Pilkington has just had yet another travel series picked up by Science Channel, only this time, he is doing it without the taunting and sneaky twists and turns provided by Ricky Gervais and Stephen Merchant.
Science Channel has picked up Pilkington's new docuseries, The Moaning of Life, as part of a new slate of programs for their 2013-2014 television seasons. The lineup will also include the networks first ever original scripted drama, 73 Seconds: The Challenger Investigation, starring William Hurt, Brian Dennehy and Bruce Greenwood.
The Moaning of Life is the first series for Pilkington where he will appear without the help of pals Gervais and Merchant and will feature Pilkington navigating the murky waters of middle age while he navigates cultures across the globe. The series will focus on coming-of-age issues as Pilkington learns how other cultures deal with growing older.
"It took a while to see what he wanted to do after the success of An Idiot Abroad," says Science Channel executive vice president, Debbie Myers. "He's turning 40, and wants to travel the world and get advice from people facing life's biggest challenges. I like that it gives him a chance to reflect on himself and explore personal issues. It's the anti-travel travel show. You get to see things through very child-like eyes, and there's something refreshing about that."
I am a big fan of Pilkington's and will surely be checking out his new series when it debuts on Science Channel, how about you?