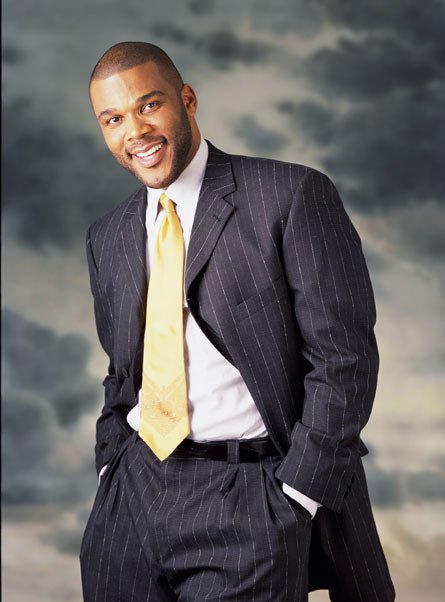 Oprah's newest baby has announced the premiere date for Tyler Perry's newest scripted series.
The Oprah Winfrey Network revealed that the shows, hour-long drama The Haves and the Have Nots and half-hour comedy Love Thy Neighbor, will be the focus of a lot of the network's marketing and build-up in May ahead of their premieres.
Perry will sit down with Oprah on her series, Oprah's Next Chapter, on Sunday, May 26 at 9 p.m., where the two will talk from Perry's home in Atlanta. 
Following that interview, the network will air a behind the scenes look at the making of each show, with The Have and the Have Nots airing at 10 p.m., and Love Thy Neighbor's airing at 10:30 p.m.
On May 28, The Haves and the Have Nots premieres at 9 p.m., and stars John Schneider and Renee Lawless -- on Tuesday, May 28, at 9 p.m. 
The following evening, Love Thy Neighbor premieres at 9 p.m. with back-to-back episodes. The series features Patrice Lovely, Andre Hall and Kendra C. Johnson.
Also announced as coming to the network is Millionaire Mama's Boy, which looks at the relationship between Pamela McGee and her 25-year-old son, Denver Nuggets center JaVale McGee. In addition, Houston Beauty (working title) was announced. that series focuses on Glenda Jemison, owner and director of Franklin Beauty School, the oldest continuously operated beauty school in Texas.