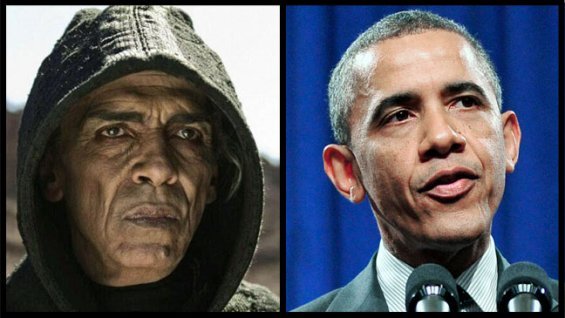 The furor over the similarity between the actor who portrayed Satan in History's The Bible miniseries and President Barack Obama has largely died down, but like any good controversy, it is not legally allowed to end until Oprah gets to interview someone about it (I cannot back that up). 
Producers Roma Downey and Mark Burnett taped and interview with Oprah that will air on her OWN show this Sunday, April 14. Downey told the media mogul that she felt like the uproar over the Satan figure "hijacked" the series after social media exploded.
"The night before that broke in the news, Jesus had made his first appearance on the screen and I was so looking forward to Monday and knowing that Jesus would be on the lips of everyone," Downey said in an excerpt that has leaked online. "For Satan to be the point of conversation was really heartbreaking. ... We love the president, we have nothing but respect for the president. We felt somehow hijacked."
Burnett added that, "If you're gonna do what we do for a living, which is stick your neck out there ... it's a free country and you got to accept that." 
The series was certainly not that harmed by the controversy, as the concluding episode on Easter Sunday drew 11.6 million viewers.