Starting June 10th, it will be a "New Day" at CNN.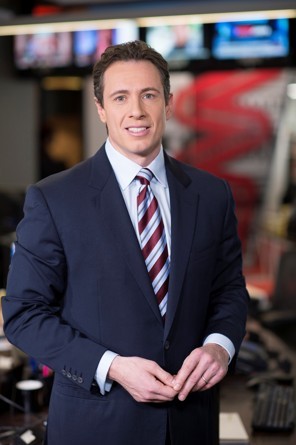 The original news network announced today that it would be launching a brand new weekday morning show as part of its recent overhaul in original programming. "New Day" brings with it a few veteran faces from the morning show scene, including former "Good Morning America" news anchor Chris Cuomo, former CNN reporter and co-host of "The Situation Room" Kate Bolduan, and Los Angeles KTLA morning news veteran Michaela Pereira will serve as the show's news anchor.
Starting in June, "New Day" will air Monday through Friday from 6 to 9AM. "Early Start," the 5 to 6 AM show, will continue with hosts John Berman and Zoraida Sambolin still set to fill the anchor seats.
The new series replaces CNN's previous morning show, "Starting Point," hosted by Soledad O'Brien, and is the latest brainchild of the news network's chief executive Jeff Zucker, who launched his own career in the 1990s producing NBC's "Today." Matt Frucci will serve as executive producer and Jim Murphy as senior producer on the new morning effort.
The original morning show only averaged 252,000 viewers this year, with rival programming at Fox News "Fox & Friends" and MSNBC's "Morning Joe" bringing in 1.1 million and 420,000 viewers, respectively.