After nearly a decade away, Maria Shriver is returning to NBC News.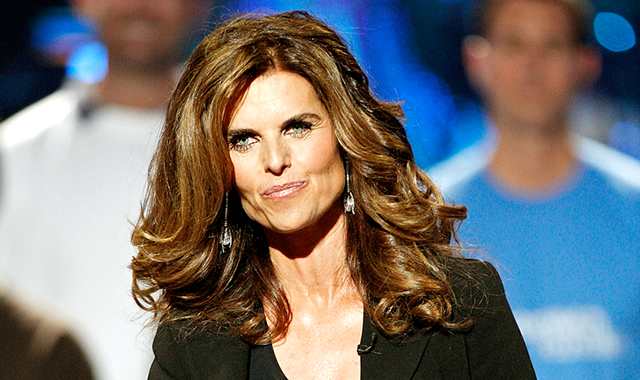 The news journalist has signed with the network as a special correspondent, with reports to focus on women's issues such as "shifting roles, emerging power, and evolving needs of women in modern life," while also serving as editor-at-large for other reports centered on women's issues. Her stories will appear across NBC's various news platforms, including CNBC, NBC Nightly News, MSNBC and NBC Sports.
"Through her reports, her books, her events, her activism and the powerful social community that she has built, Maria Shriver has become a leading voice for empowering women and inspiring all of us to be architects of change in our lives," said NBC Universal News Group chairman Pat Fili-Krushel. "We are delighted that Maria will play such a key role in our efforts to examine this important topic, and all of us at the NBC family are excited to welcome her home."
Shriver left NBC News after serving from 1986 to 2004 in order to focus on work as first lady of California after husband Arnold Schwarzenegger was elected governor of the state. She was rumored to be among those NBC was pursuing to join the struggling "Today" show while other networks and producers had expressed interest in Shriver joining the growing crop of daytime talk shows.
Shriver said in a statement, "I've always believed that television can inspire and elevate humanity, and that's my mission with this new partnership. I look forward to shining a light on all areas of a woman's experience – from faith and finances, wellness and work, to relationships and the new realities of modern life– and exploring these issues in a way that brings the voices of men into these critically important conversations."