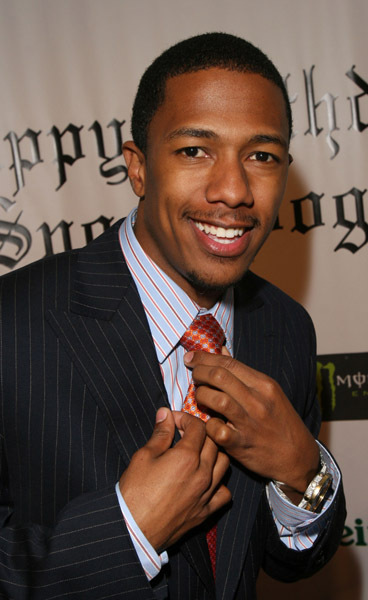 Nick Cannon recently came to the defense of his wife and American Idol judge, Mariah Carey, in an interview with the women at The Talk. In the interview Cannon placed much of the blame for the constant feud between Carey and Nicki Minaj on Idol producers.
"It's kind of unfortunate," said Cannon. "When you see someone like my wife, who tries to remain classy and tries to take the high road, it feels like everybody else around it — including the network and the producers — feed into this whole sound bite drama. It feels like it lacks substance."
Cannon went on to say that he feels even the viewers are becoming tired of the bickering and feuding shtick, and judging by Idol's recent ratings failures, he is right. "I think America in general is tired of seeing the mean judges and people be mean to people. They're over it," he said, adding, "In the book of Mariah Carey, American Idol will be a footnote."
It is no secret that Idol has been shopping around for new hosts for next season, and that Carey is likely not to return to the judges table. News broke last week that Idol producers had considered replacing Carey with Jennifer Lopez mid-season. Cannon feels that it might be for the best if his wife and Idol part ways. "It's a time when she has so many amazing things going on in her life, if there's something unstable — I think if they get it stable she might re-look at it, but no one wants to be a part of something unstable," he said. According to Cannon, Carey herself knew from the very start that things were not going to work out. "My wife foreseen all of this. She tried to tell the network, 'I dont think this is going to work.'"
Do you think Cannon is right? Should Carey part ways with Idol, or do you think someone else should get the boot instead?