For those who haven't been able to follow the devastation from the tragic tornado in Oklahoma City, NBC is set to bring you up to speed.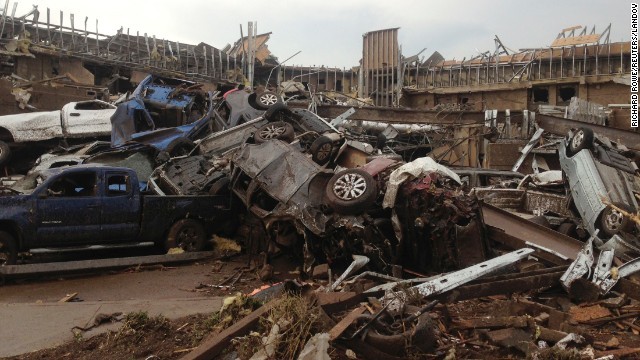 In conjunction with MSNBC and the Weather Channel, NBC will pre-empt tonight's re-cap episode of "The Voice" to delve into the aftermath of the massive storm with a live one hour special at 8 PM EST.
"NBC Nightly News" anchor Brian Williams will host the special, with all hands on deck for reporting from the region. NBC is sending MSNBC anchors Joe Scarborough, Mika Brzezinski, Chris Jansing and Thomas Roberts to report in the deeply affected area. Additionally, "Today" hosts diverted their planned trip to host the morning show from Yellowstone National Park, with Matt Lauer, Savannah Guthrie, Al Roker, Natalie Morales and Willie Geist setting up in the area this morning.
The program is part of expanded news coverage across all broadcast and cable networks, as ABC News is also planning a special edition of late night news show "Nightline," anchored by Bill Weir, that will focus on the developing situation in Oklahoma.
The aftermath of the two mile wide tornado that touched down in Moore, Oklahoma on Monday has left at least 24 people dead and 140 injured. Incredible live video of the tornado was posted on Reddit and can be seen below. Our thoughts go out to those affected by this tragedy.