History has recruited a couple of new cast members for the second season of 'Vikings.'
Alexander Ludwig, who played Cato in "The Hunger Games," and Linus Roache (Thomas Wayne in "Batman Begins") have both joined the show as regulars for the sophomore season. 
Ludwig will play Bjorn, the smart, daring son of main character Ragnar Lothbrok (Travis Fimmel). 
Roache, who also played executive assistant district attorney Michael Cutter during the final three seasons of 'Law & Order,' will play Ecbert, the King of Wessex. Ecbert is described as being strong, intelligent and ambitious.
Ten episodes have been ordered by History for 'Vikings' second season. Production will begin in the next few months, with an anticipated 2014 airdate.
Ludwig has also appeared in the films "Race to Witch Mountain" and "The Seeker: The Dark is Rising."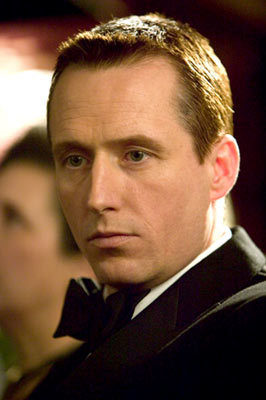 Roache's credits include in the recent 'Titanic' miniseries, "Hart's War," "The Chronicles of Riddick" and on 'Law & Order: Special Victims Unit,' where he once again played Cutter.
Returning cast members include Fimmel, Katheryn Winnick, George Blagden, Jessalyn Gilsig, Clive Standen, Gustaf Skarsgard and Alyssa Sutherland.
According to History's press release announcing the castings, 'Vikings' was the "number one new cable series of the year," as it averaged 4.3 million total viewers. 
Were you one of those viewers?