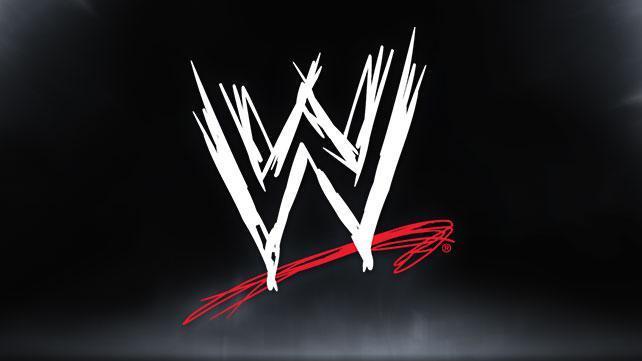 Welcome wrestling fans!
We here at TVRage.com are so much more than a television news site: we want to fulfil all of your television fandom needs. And guess what? WWE programming offers some of the highest-rated shows on television today. So we'd be nuts to overlook this massive swath of television fans, tuning into 'Monday Night Raw' and 'Friday Night Smackdown' each and every week! Besides, our writers Adam J. Langton and Joel Thomas are huge wrestling fans and they wouldn't stop bugging us until we agreed to let them do this feature, so here we are!
So beginning today and continuing every Saturday, Joel and Adam will be offering this review of the best and worst of WWE's television programming that week. Happen to miss an episode of WWE Raw or Friday Night Smackdown? Well Adam and Joel also write full recaps for your reading enjoyment--they're just that nice. Definite babyfaces, those two. Just search for the show you missed on our homepage (or click the links above) and check out the recaps each and every week.
Joel and Adam know that they aren't the only proud wrestling fans out there--we want to hear from you. Leave comments here in the Week in Review to let us know if you agree or disagree with their take on things.
This week, 'Raw' and 'Smackdown' were in full hype-mode for WWE Payback, the pay-per-view that aired last night. So what was the best and worst of each show?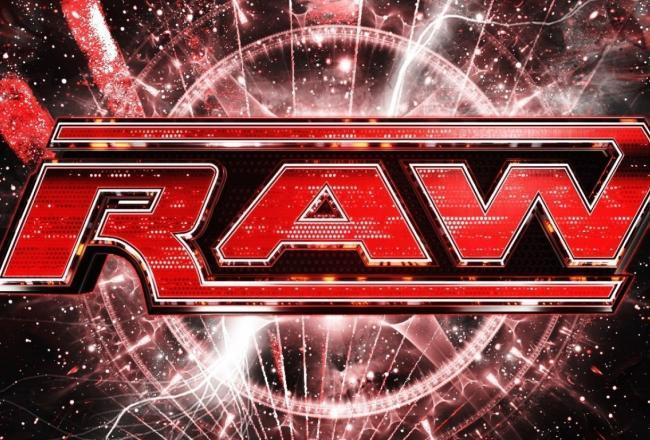 So we're going to take a look at some of the performances from this episode of 'Monday Night Raw' and declare if they were Rawesome or Rawful. Let's begin with the son of Hall of Famer Mr. Perfect...
Last week's 'Raw' opened with what promised to be a really fun match between the legend HHH and the latest Paul Heyman Guy, Curtis Axel. Axel has been a breath of fresh air in the main event storyline scene ever since he was able to drop the albatross that was the McGillicutty name. Finally, Axel is getting everything he's ever wanted: a chance to shine and earn a spot without hiding from his legacy
as a third-generation Superstar. 
Unfortunately, the match was a bait-and-switch in order to further the dismal Mr. McMahon storyline where he tries to force HHH into retirement. The match could have been great, as Axel's in-ring work is inarguably stronger than his skills on the mic, but luckily they gave the Perfect Son some practice in the promo department later on that night. Heyman introduced Axel as the replacement for the concussed Fandango in the Payback Triple Threat match for Wade Barrett's Intercontinental Championship. Axel kept his time on the stick short and to the point--it worked, for what little it was. And hey--he picked up two wins over HHH!
Overall, Curtis Axel's brief showing this week was Rawesome; he's doing fine with what he's being given. 
Another highlight of the episode was the all-too-short contest between former United States Champion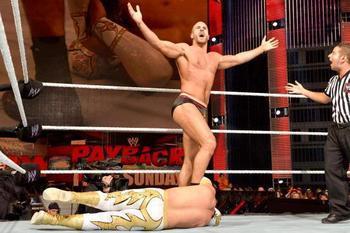 Antonio Cesaro and the high flying Sin Cara. Cesaro wrestled Cara to what was maybe the luchadore's best match in the WWE to date. The strange part was, it seemed as though the segment was designed to build a feud between Cara and the injured Jack Swagger, as Swagger's outspoken Uncle Zeb Colter was on commentary attacking the Mexican star. If that was the intent, it makes little sense that Cesaro won the match cleanly... however I'm not going to complain when we get a great match like that. Rawesome, for sure. I wish Cesaro would be next in line to challenge John Cena for the WWE Championship... but rumor has it, that spot is going to a certain bearded fan-favorite who had the match of the night last week...
That's right, the match of the night on 'WWE Raw' this week was Daniel Bryan vs one half of the WWE Tag Team Champions, Seth Rollins.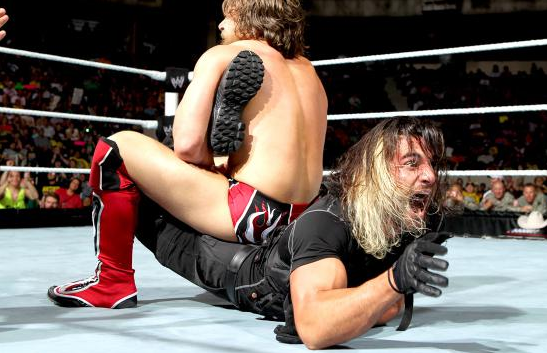 The crowd ate this match up as both former Indie darlings delivered hard-hitting moves with more reversals than this recapper could keep up with. Plus, the match furthered the feud between The Shield and the triumvirate of Team Hell No and Randy Orton. The match stole the show, it furthered storylines, and the crowd is more behind Bryan than ever before. With good reason, too: Bryan has been bringing more emotion to his promos and matches than ever before, as well. The Goat is on fire and rumor has it he's in line for a shot at the WWE Championship at Money in the Bank. Fingers crossed, because Daniel Bryan was Rawesome this week. 
Finally: is it possible that John Cena is learning from Bryan's upswing in popularity? Cena's promo that ended Raw was better than his mic work has been in months: the Champ actually seemed angry, emotional and focused. This was much better than the happy-go-lucky and care-free Cena that we've all been forced to endure for far too long. It was small, but it was an improvement. Hopefully Cena continues down this path. 
As for the Rawful parts of 'Raw' this week...
The Mr. McMahon/HHH/Stephanie segments were boring, indulgent and pointless. There wasn't any comedy and no storyline was furthered. What a waste of time. 
Also: I don't like that Kane has been reduced to a therapist character. The Big Red Monster isn't much of a monster, these days--especially considering all of the losses he's been racking up, of late.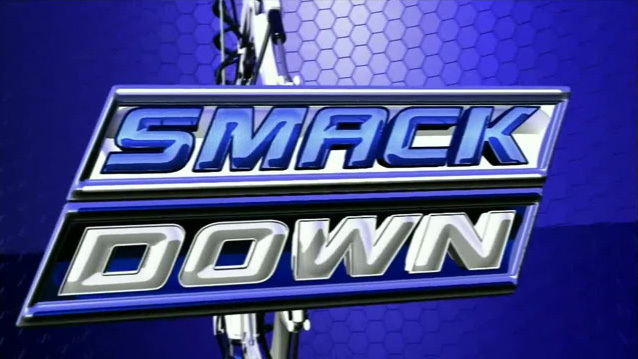 The storyline between Team Hell No, Randy Orton and The Shield took center stage on 'Smackdown' and it made for a much better guiding story than 'Raw's McMahon/HHH fiasco. The episode began with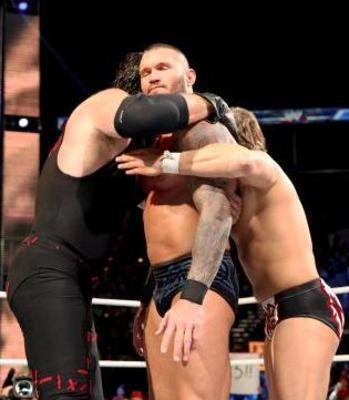 the three babyface challengers coming apart at the seams, but then ended with a fantastic six-man tag team match, where Team Hell No and Orton handed The Shield their first ever loss in six-man action. This was definitely the match of the night on 'Smackdown,' making Daniel Bryan and Seth Rollins the recipients of that particular honor on both of our shows this week. As we mentioned, Bryan is on fire, and The Shield seem to bring out the very best in everyone that they face. 
We got to see Curtis Axel in a match this week against Intercontinental Champion Wade Barrett. Both of these guys are great in the ring and they clicked well together, despite it being a rare heel vs heel contest. Both men delivered in the match and Axel got a rare clean victory over the Intercontinental Champion. Barrett and Miz have been performing well in this storyline and Axel meshed with the other two seamlessly--here's hoping bigger things are on the horizon for all three men. 
And an unexpected match of the night saw Heath Slater of 3MB take on The Great Khali... and Slater pinned the former World Champion! All three members of 3MB are great in the ring and have sadly been saddled with this unfortunate gimmick. I have no idea where they're going with 3MB or, where they're going with Khali, Natalya and Hornswoggle, for that matter. The booking makes little sense, however it was nice to see the three-time Tag Team Champion Slater pick up a victory on 'Smackdown.'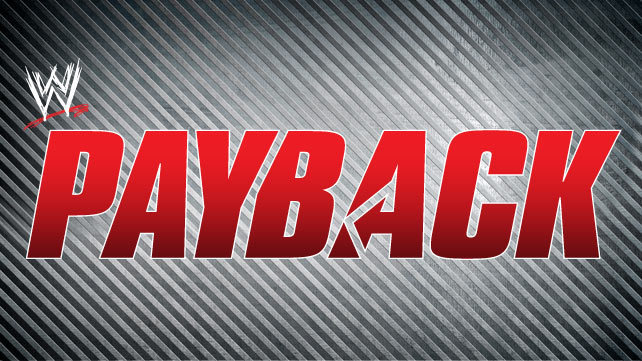 WWE Payback was last night and we've got your results! The WWE landscape has changed, heading into tonight's 'WWE Raw!'
- Sheamus defeated Damian Sandow in the Kick-Off match
- AJ Lee defeated Kaitlyn to become the new Divas Champion
- United States Champion Dean Ambrose defeated Kane
- Curtis Axel won the Triple Threat match with Wade Barrett and The Miz to become the new Intercontinental Champion
- Seth Rollins and Roman Reigns defeated Team RK-No to retain the Tag Team Championship
- CM Punk defeated Chris Jericho
- Alberto del Rio defeated Dolph Zigger to win the World Heavyweight Championship
- John Cena defeated Ryback in a Three Stages of Hell match to retain the WWE Championship
And that's the week we had in WWE! 
SUPERSTARS ON THE RISE: 
- Daniel Bryan
- Curtis Axel
- AJ Lee
What did you think were the best and worst aspects of the WWE this week?