Today, it is common for men and women to partner with people of all ages. For example, older men and women like to date and/or marry younger men and women. Or, as we like to call it in this day and age: robbing the cradle. To them, age is just a number. Let's take a look at some past and current TV couples that don't mind the huge age gap.
1. Jay and Gloria - 'Modern Family'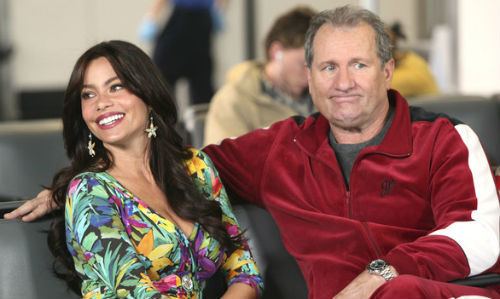 Jay and Gloria Pritchett definitely fit into the overall theme of the hit ABC comedy 'Modern Family.' As an older man, with two grown adult children who have families, Jay is married to the much younger and vivacious Colombian Gloria, who also has a young son herself. Despite their age difference, they love one another unconditionally, and even just gave birth to a baby boy, Fulgencio Joseph aka Joe.
2. Monica and Richard - 'Friends'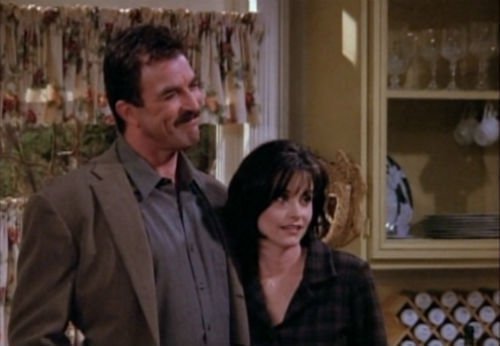 Monica always struggled in the love department, but when Richard came along, she knew she hit the jackpot. At first, the two were hesitant about getting together; after all, Richard was old enough to be her father. Oh, and he was best friends with her father. In the end, their feelings overruled the major age gap. Unfortunately, things ended when Richard revealed he didn't want anymore children. The two went their separate ways. Thank goodness - or we wouldn't have Chandler and Monica!
3. Puck and Shelby - 'Glee'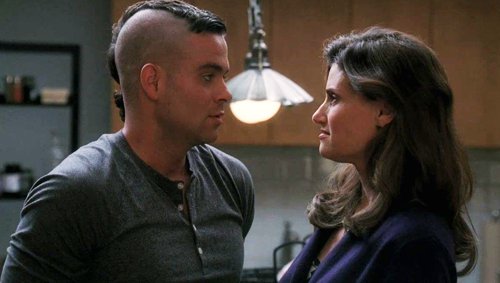 Talk about hot for teacher and the lady who adopted your baby. This is one of the more odd relationships on the musical TV show. Puck and Shelby, who is mother to Puck and Quinn's daughter - and former classmate Rachel - hooked up for several episodes. After establishing a "relationship" and sleeping together, Shelby ended things. No surprise here that the duo didn't work.
4. Dan and Rachel - 'One Tree Hill'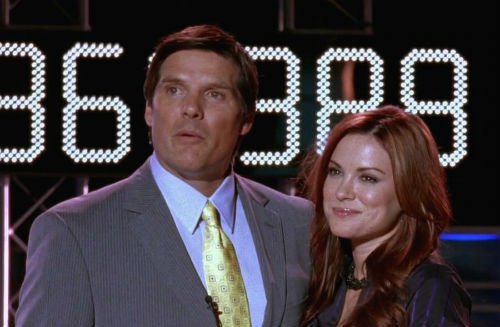 Wouldn't you like it if one of your high school friends married your dad? Dan and Rachel were actually perfect for eachother on 'One Tree Hill.' They were both outcasts, liars, cheats and devious. In Season 7, it came as a shock when Dan and Rachel announced their marriage. They both tried to turn their lives around, but eventually went back to their sordid ways. They divorced, and Dan left Rachel with zilch.
5. Gabrielle and John - 'Desperate Housewives'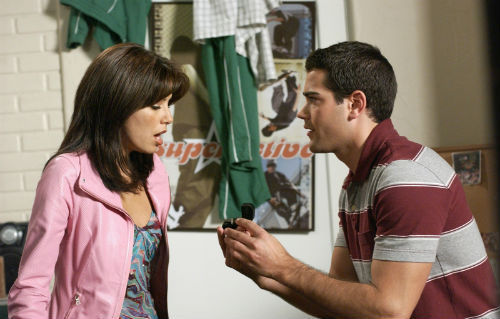 'Desperate Housewives' was known for it's torrid affairs all along Wisteria Lane, but the one that was a main selling point for Season 1 was Gabrielle's sexual escapades with her teenage gardener, John. Talk about naughty. The affair didn't last long, as the two put things to a stop, after John's mother learned that her son was sleeping with his employer.
6. Frank and Alice - 'Friends'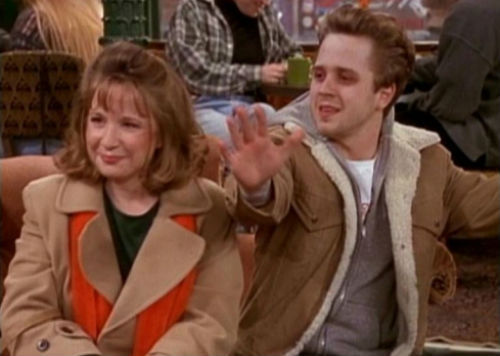 This relationship just had "ick" written all over it. Phoebe was thrilled to learn she had a brother, Frank Jr., but when he decided to marry his home economics teacher, Alice, she was one unhappy camper. Soon enough, Phoebe realized she couldn't keep Frank and Alice apart, so the two married and eventually had triplets via surrogate - aka Phoebe.
7. Belle and Rumplestiltskin/Mr. Gold - 'Once Upon a Time'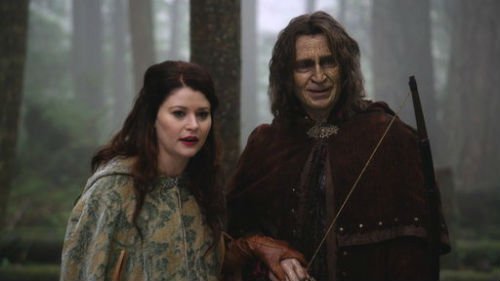 What's robbing the cradle in fairytale years? These two are clearly years apart on ABC's 'Once Upon a Time,' but who cares? Belle and Rumple are one of the show's greatest couples. No matter Rumple's treacherous ways, Belle is always there to guide him in the right direction. She is truly the beauty to his beast.
8. Zack and Ella - 'Pretty Little Liars'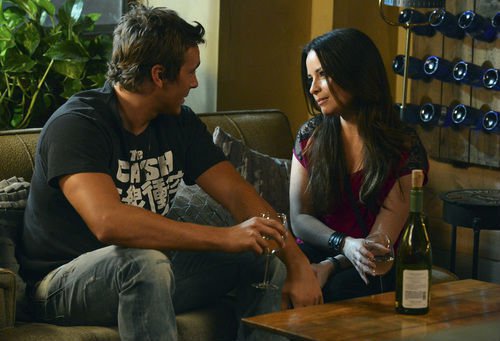 Watch out! Aria's mom, Ella, is getting it on with the hot - and much younger - Zack and owner of Rosewood's coffee shop, The Brew. At first, Ella wasn't keen on the idea, but couldn't resist him. The two aren't shown too much on 'Pretty Little Liars,' but most recently, Ella decided to head to Vienna with Zack. Fingers crossed 'A' doesn't get in the way.
9. Julie and Luke - 'The O.C.'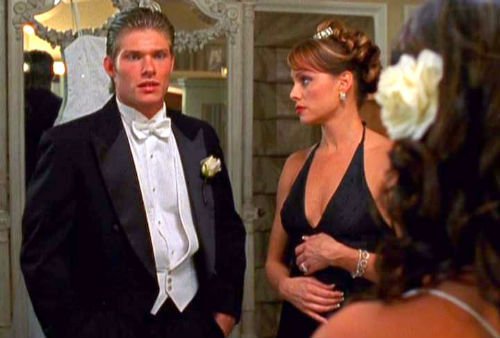 Who wouldn't want their mom sleeping with their ex-boyfriend? That's exactly what Julie Cooper did on 'The O.C.' After her daughter, Marissa, broke up with boyfriend Luke, Julie entered a hot and heavy affair with the young man. Eventually, Marissa found out, and used the clandestine relationship as blackmail, so her mother wouldn't send her back to rehab. Now, that's motherly and daughterly love.
10. 'The Vampire Diaries' Cast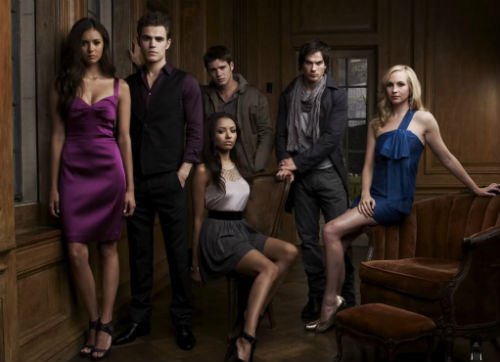 Some might not consider this robbing the cradle, but in vampire years it very much is. Think about it. Stefan, Damon, Klaus, Elijah, Rebekah, Katherine and every other experienced vampire is well over a hundred years old. So, when they date humans and/or newly turned vampires or other supernatural beings, they're clearly robbing the cradle. Viewers don't see it this way, nor do they care, as 'The Vampire Diaries' has some of the most beloved couples on TV.
Who is your favorite TV couple with a huge age gap?