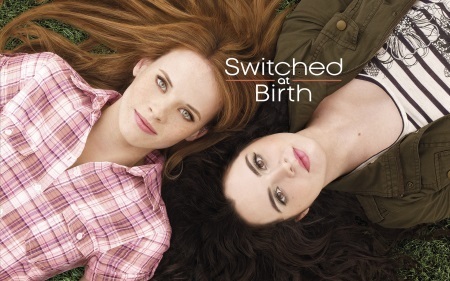 For those looking forward to next Monday's 'Switched at Birth' episode, here are some sneak peek photos!
Fans of Switched at Birth found out a few episodes ago why Jace had taken the job at the government building. He's there for one purpose only, to show the politicians and bureaucracy for what it is. He's been thwarted by Daphne before when it came time to expose a scandal. So, when a new one cracks open, will she help him blow the lid off of it, or will she and Jace keep what they know to themselves? For Daphne, this more than just something some crooked politician, meaning Chip Codo (we think), has done. This is about her family and her father, who works in the office down the hall. The same father who is newly recovering from a heart attack that left her family reeling at the possibility of losing him.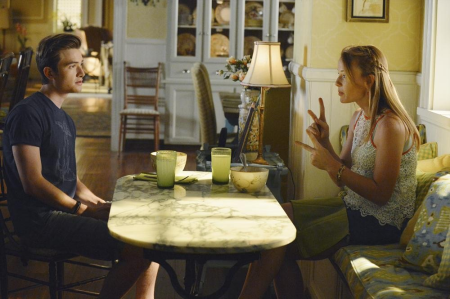 Meanwhile, Bay and Ty have taken the next step in intimacy. Will this new closeness and vulnerability help her or will it hinder her when Angelo pushes her limits in an attempt to gain custody of his newborn baby? It certainly looks like Bay has a lot on her plate in this still we got from ABC Family.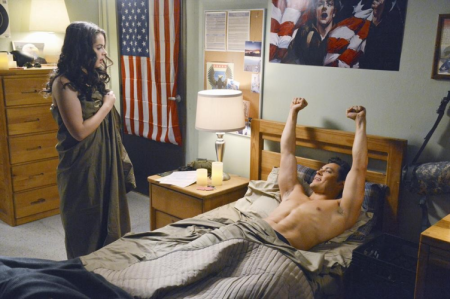 Acting veteran and Switched co-star, Lea Thompson takes the helm for this latest episode. Taking the role of director, she shows us that she is more than just Kathryn Kennish. 
Tune in on Monday, July 22 at 8/7c for Switched at Birth: "Prudence, Avarice, Lust, Justice, Anger."