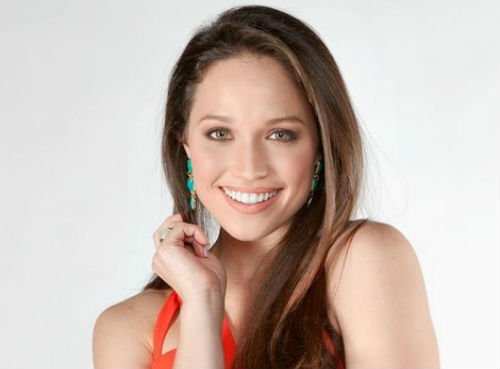 Tyler Perry's 'The Haves and the Have Nots' is a popular drama on OWN about the wealthy and powerful Cryer family, the hired help and their relationships in Savannah, Georgia. The Cryer's seem perfect on the outside, but behind close doors everything is not as it seems. I was lucky enough to speak with Jaclyn Betham, one of the star's of the show, via email about her acting career, working with John Schneider and her exciting role as Amanda Cryer. Check out what she had to say!
TVRage: You started your career out as a professional ballerina. What made you decide to switch over to acting?
Jaclyn Betham: I always loved becoming characters and working through the roles in each ballet I performed! I finally took an acting class and it was love at first sight.
TVRage: You could call your role on 'The Haves and the Have Nots' your "breakout role." How excited were you when you learned that you would be starring in Tyler Perry's drama?
Betham: Let's just say we have a video of me running and jumping around my apartment on the phone with my managers! I was overjoyed!
TVRage: For those who don't watch the show, tell us a little bit about your character, Amanda.
Betham: Amanda is the definition of innocence. She is introverted and sweet. She does battle her inner demons and [is] very insecure. Throughout the season she goes through tragic experiences and gains strength to [overcome] her insecurities and grow into a stronger woman.
TVRage: Are there any similarities between you and Amanda?
Betham: I am very different [than] Amanda. But, I think every girl has gone through an insecure time in her life. As we gain life experiences we grow into more confident and strong women.
TVRage: You work with a pretty big cast, but I have to know - how is it working with John Schneider (he plays Jim Cryer, father to Amanda)?
Betham: He is absolutely wonderful! Down to earth and great-We are both into yoga and had a lot of fun with that day to day!
TVRage: The show is pretty steamy. How do you feel it differs from all those other juicy dramas currently on TV?
Betham: Our show has, like you said, a lot of characters. There is so much going on - in a good way. But, you are always entertained and dying to know what happens next. The storyline has such a variety that I think any viewer can connect well with the cast.
TVRage: Without giving too much away, can you offer up any scoop on what's ahead for Amanda?
Betham: Get ready for drama and a little backbone!
You can see Betham on 'The Haves and The Have Nots' every Tuesday at 9 p.m. EST on OWN.