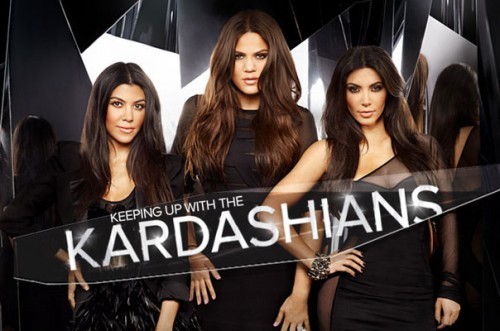 Hello TVRagers, welcome to the another edition of my very own special feature "Rachel's Ray of Sunshine"! Here on staff I am commonly known as not only a raging Canuck but I am often referred to as "adorable" and "too nice" and "polite". I try and always look on the bright side of things in life and strive to find some good in anything. What started out as a little running joke, that I could find good in even the most terrible of things, has turned into this feature. Can I bring out the good in the world's worst television shows? I think so. Here comes the sun (do-do-do-do).
Nothing quite screams "look how wealthy and attractive we are, pay attention to us!" like the reality television show 'Keeping Up with the Kardashians.' Where did these people come from? Why do millions of television viewers tune in to watch them live out their posh and self-centered lives? Will I be able to find anything good about this show? I don't know. However, this week I am going to attempt to find the good side of 'Keeping Up with the Kardashians.'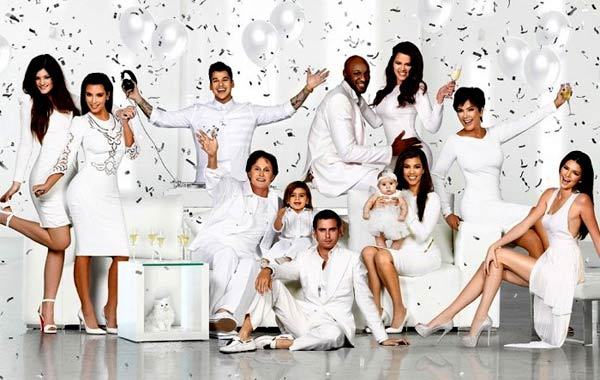 For those of you lucky enough to have avoided the television installment of the Kardashian Empire, let me tell you a little bit about this show. 'Keeping Up with the Kardashians' follows the lives of Kim, Khloe and Kourtney Kardashian, three sisters who are rich and spoiled out of their minds. Sometimes their mother Kris Jenner and their half-sisters Kylie and Kendall appear on the series. Why do all the females in the family have names that start with 'K'? It feels like some sort of creepy high-class cult that only lets women with names that start with 'K' and designer handbags enroll. Rounding off the cast is Kourtney's boyfriend Scott Disick, their stepfather Bruce Jenner and their brother Rob Kardashian. So what do they do on the show that makes it watcheable? I have yet to figure this out, but here are some things that make this show just barely tolerable and worthy of a ray of sunshine (just a tiny ray, through lots of clouds).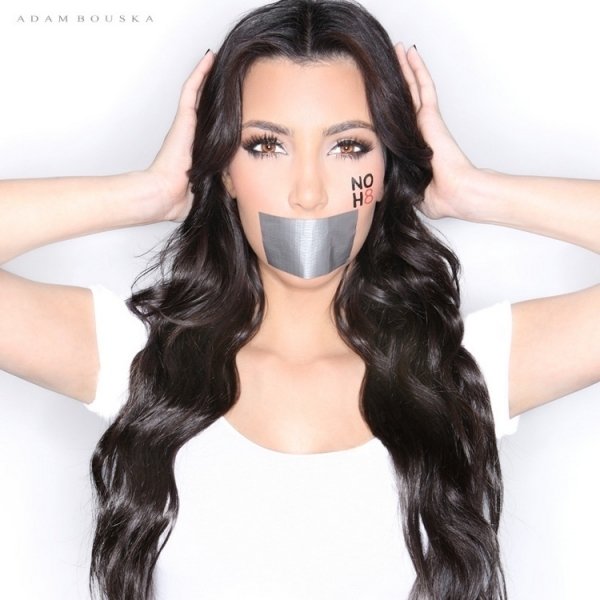 'Keeping Up with the Kardashians' tackles all the tough questions in society. "Does this dress make me look fat?" "What pair of designer shoes should I wear to the party tonight?" It is nice to see that these women have the important things in life at the forefront of their minds. Kim is particularly passionate about women's rights.  "I hate when women wear the wrong foundation color. It might be the worst thing on the planet when they wear their makeup too light," she once said. Indeed Kim, I can imagine nothing worse on the planet than a woman with foundation lighter than their skin tone. All teasing aside, at least Kim uses some of her money and fame to bring attention to charity causes like the Dream Foundation, NOH8, the Skin Cancer Foundation, The Salvation Army and the American Foundation for AIDS Research. She also encourages other celebrities to donate their clothes to charity auctions (who would want to be caught dead in last season's trends anyways?).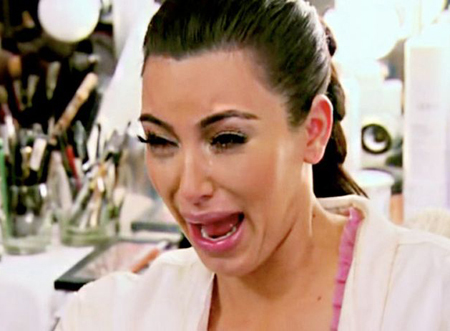 My next point is maybe a little more of me "laughing at" than "laughing with," but I have to get my kicks somewhere. Have you ever seen Kim Kardashian cry? It is hilarious. No really, she has one of those loud, gaping mouth, runny nose ugly cry's that makes you want to laugh instead of console her. In one episode of 'Keeping Up with the Kardashians' her former husband Kris Humphries (in case you didn't notice, his name stars with a 'K' too) tosses her into the water and she loses a $75,000 pair of earrings, resulting in a major meltdown complete with dramatic sobbing. Here is why I don't feel bad for her, and am instead chuckling at her anguish: 1) Who in their right minds goes swimming wearing $75,000 earrings? 2) Kim and Kris made a reported $17 million dollars off of their wedding. I rest my case.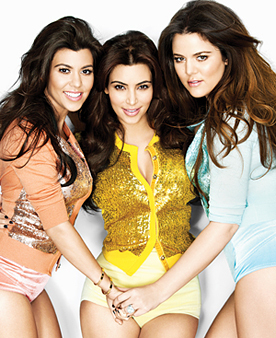 The Kardashian sisters are all about sisterly love. When they are not making fun of one another for having children out of wedlock, bickering over their makeup or clothing line or fighting over their boyfriends, they really do seem to have a close relationship. I have two sisters myself and I know what it is like to have that love-hate relationship all rolled into one. It is like having best friends who know everything about you. You fight, you support each other and you steal each other's clothes. I feel that the Kardashian sisters' relationship with one another is portrayed fairly realistically on television.
Watching 'Keeping Up with the Kardashians' sort of makes you feel smart and accomplished. I don't mean this in a bad way, the Kardashians are above all else fantastic at branding themselves and selling an image that has hooked millions of people around the world. However, sometimes it is nice to hear one of them say something completely idiotic and feel better about yourself. You may not have millions of dollars in the bank and your own fashion lines, but you have a college degree and you don't have a sex tape floating about. Also, you probably didn't name your child North West. (Oh my god, Kanye West's name starts with a 'K' too. Yep, it is definitely a cult.)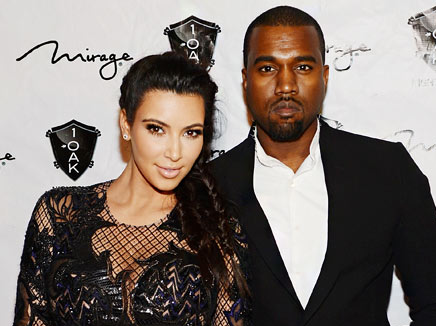 Okay, so maybe there was more poking fun at the Kardashians than there was finding 'rays of sunshine,' but there is still plenty of time for the Kardashians to redeem themselves. With another season in the works, and no end in sight to the media frenzy surrounding this family, we are sure to have many more nationally broadcasted family moments to look forward to. Maybe Kanye West will stop by for an episode or two! I can't see how that could possibly end badly; he has always done so well in the spotlight.
Do you watch 'Keeping Up with the Kardashians'?
Jersey Shore < Previous | Next > Duck Dynasty