'Freaks and Geeks' may have only lasted a single season, but in my opinion it is one of the very best coming-of-age, teen drama television shows that has ever been made. The characters were entirely relatable, hilarious and absolutely charming. The show was endearing and quirky. Unfortunately, due to bad marketing and even worse scheduling, it failed in the ratings department. What 'Freaks and Geeks' didn't fail at, however, is producing some big TV stars. Take a look at the list below to see who these television freaks and geeks turned into after the series ended!
Actress: Linda Cardelinni
Character: Lindsay Weir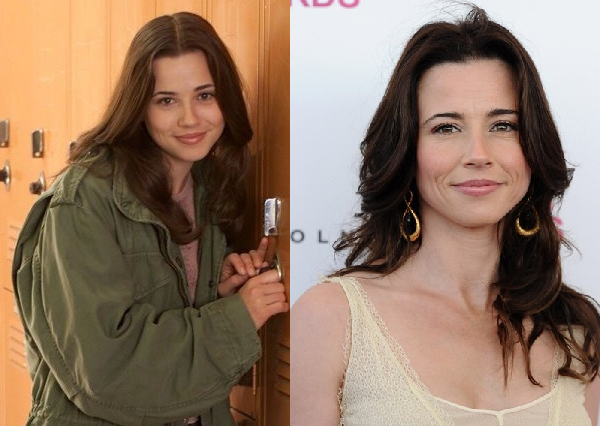 As the main character and the bridge between the world of the freaks and the geeks, Lindsay was at the centre of most of the drama and attraction of the show. She was beautiful (but she didn't seem to know it), insanely smart, kind and completely lost and confused about who she is and her place on the social ladder. When the series finished, Lindsay was blowing off a big scholastic conference to travel across the U.S. following the Grateful Dead tour, but what about the actress who played her? Linda Cardelinni has made a big splash on the small screen, with regular roles in popular television shows like 'ER', 'The Goode Family', 'Mad Men' and 'Gravity Falls'.
Actor: John Francis Daley
Character: Sam Weir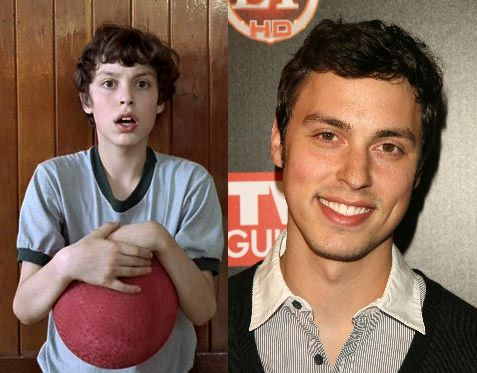 As Lindsay's younger brother, Sam was the recipient of a lot of bullying in 'Freaks and Geeks.' He was less than athletic, timid, nerdy and was vertically challenged, which is a nice way of saying he was a puny little kid for his age. He and his close friends made up the group of geeks who were all the kind of people you wanted to be your best friend but no one gave them the time of day anyways. So what happened to John Daley after 'Freaks and Geeks'? Well, he grew up, that's for sure. Daley has been in a number of popular television series' just like his TV sister Linda Cardelinni. He was a major player in 'Boston Public,' 'Kitchen Confidential' and 'Bones,' just to name a few.
Actor: James Franco
Character: Daniel Desario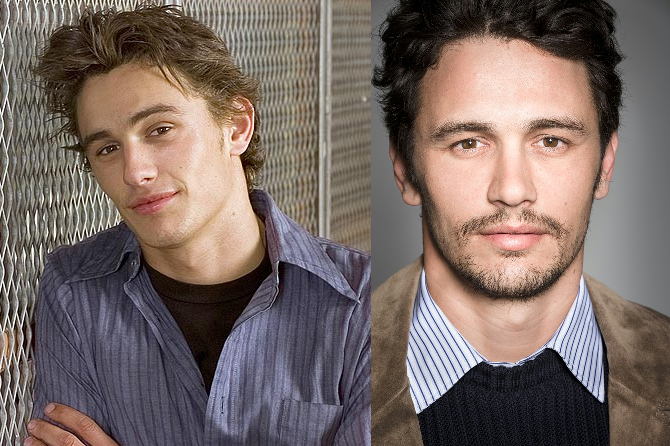 Everyone knows who James Franco is, so I don't think I need to give much of an introduction. On 'Freaks and Geeks' he was the typical screw-up. Skipping class, getting drunk, sleeping around - -he did it all. He was completely messed up and confused, and yet he was a good guy underneath it all who really just wanted to do the right thing, but could never quite figure it out. It goes without saying that Franco has become a huge Hollywood star since his Daniel Desario days. Besides his popular role on 'General Hospital,' Franco has focused almost entirely on film, and has been in blockbuster hits like 'Spider-Man,' '127 Hours,' 'Pineapple Express' and most recently the comedy hit 'This Is The End.'
Actor: Seth Rogen
Character: Ken Miller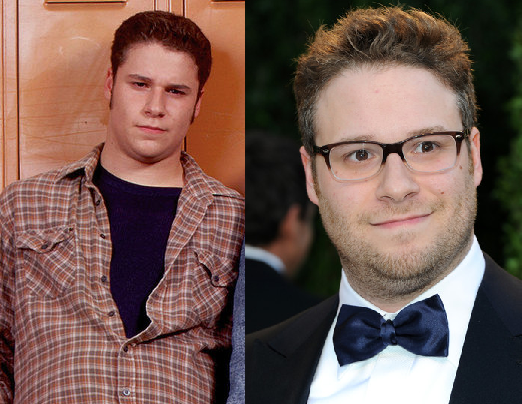 Here is another 'Freaks and Geeks' alumni that made it big on the big screen. Seth Rogen played the quiet, weird character Ken Miller on 'Freaks and Geeks.' Although not featured as often as his co-stars in major storylines, Ken was one of the freaks. He had a lazy attitude, a fantastic tolerance for large amounts of alcohol, and a carefully hidden sweet side. I think that Seth Rogen has a lot in common with Ken Miller in real life. Rogen went on to star mostly in comedy, with films like 'Knocked Up,' 'The Green Hornet', '50/50' and 'This Is The End' with his 'Freaks and Geeks' co-star and real-life friend Franco.
Actor: Samm Levine
Character: Neal Schweiber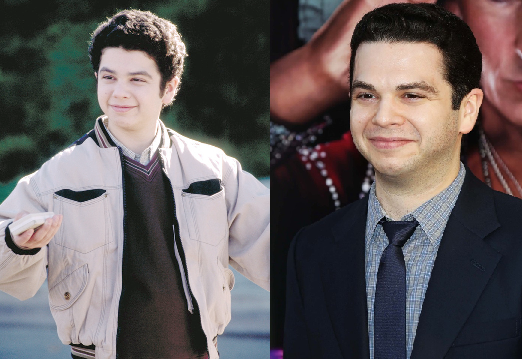 Neil Schweiber was the second member of the group of 'geeks' on the show. He was a short, curly-haired, cardigan-wearing kid who had a lot of confidence and zero game. His home life was idealistic on the outside, but underneath he had demanding parents in an unhappy marriage looming over his head. Despite any troubles outside of school he was always there for his friends and completely unashamed to be exactly who he was. The actor who played him, Samm Levine, looks virtually identical to how he did 13 years ago, and I am not convinced that he hasn't discovered the fountain of youth and is hiding it from everyone. In the time since the series came to a close, Levine has had a seemingly endless number of guest-roles and regular roles in shows like 'That 70's Show', 'Life As We Know It', 'Entourage,' 'Vamped Out' and 'Do No Harm.'
Actor: Jason Segel
Character: Nick Andopolis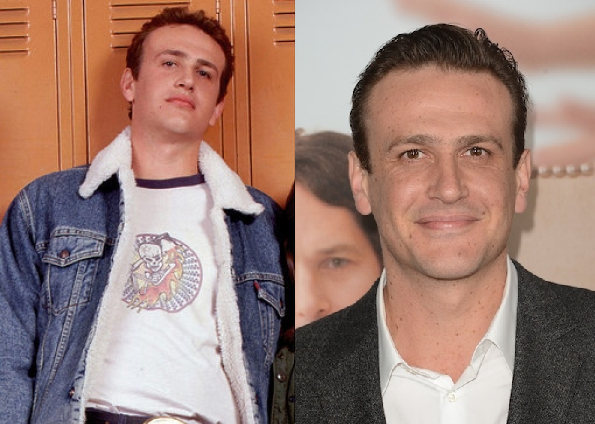 I think Nick was my favourite character on 'Freaks and Geeks.' He was a bit of a slacker, but he had a passion for drumming and he was endlessly sweet and endearing. I sometimes had to pity him for some of his more cringe-worthy decisions, but I think he always had the best interest of his friends at heart. I feel the exact same way about Jason Segel. He has the sort of look and personality which just makes you want to give him the biggest hug. So what has he been up to since 'Freaks and Geeks?' Well, what he is probably best known for is his role on the hugely popular sitcom 'How I Met Your Mother,' but has also had roles in popular films like 'Forgetting Sarah Marshall' and 'Despicable Me.' Segel is good friends with 'Freaks and Geeks' co-stars Franco and Rogen, so he of course had a role in 'This Is the End' and starred alongside Rogen in 'Knocked Up'.
Actor: Martin Starr
Character: Bill Haverchuck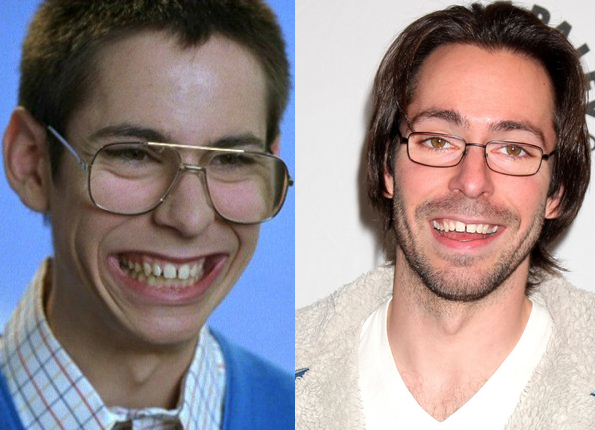 If anyone had the perfect look for a 'geek' growing up, it was Martin Starr. He played the role of Bill Haverchuck , the quiet, intelligent and awkward friend of Neal and Sam with the big glasses and the tall, hunched over posture. Like his fellow co-stars, Starr has had an impressive career in show business since the series came to an end. He has had countless guest roles on television series, and has had major roles in shows such as 'Revelations,' 'Party Down,' 'Burning Love' and 'Hawaii Five-0.' Oh, did I mention he also had a role in the film 'Knocked Up' with Rogen and Segel?
Actress: Busy Philipps
Character: Kim Kelly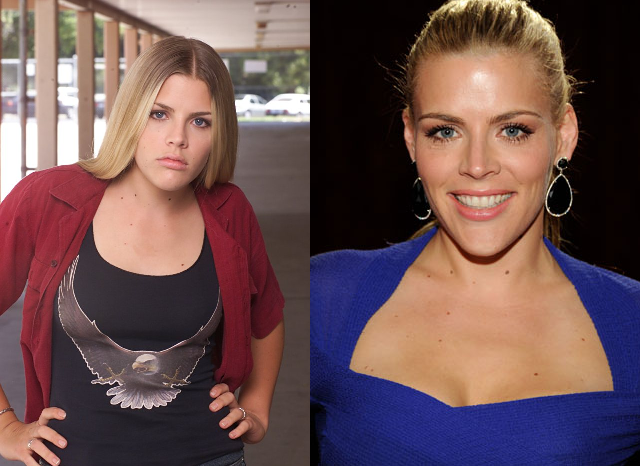 At the start of the show, I absolutely loathed the character Kim Kelly. She was bossy, rude, completely crazy and mean to people for seemingly no reason. Once you get to know her character, however, you learn that this is a girl who does not get handed things easily in life. Her home life sucks, she has unstable relationships with everyone in her life - -including her boyfriend Daniel - - and she has almost no one she can trust. I really grew to love this character in a short period of time. So what ever happened to Busy Philipps after 'Freaks and Geeks?' This has actually come up before in a previous 'Where Are They Now' article. Philipps went on to have a big role on teen drama 'Dawson's Creek', and has since blossomed into a successful television star. 'Love Inc.,' 'Cougar Town' and 'Arrested Development' are just a few series' Philipps has appeared in.
'Freaks and Geeks' was a fantastic show. It showed us that we are all a little bit of a freak, and a geek, and that there is absolutely nothing wrong with that.