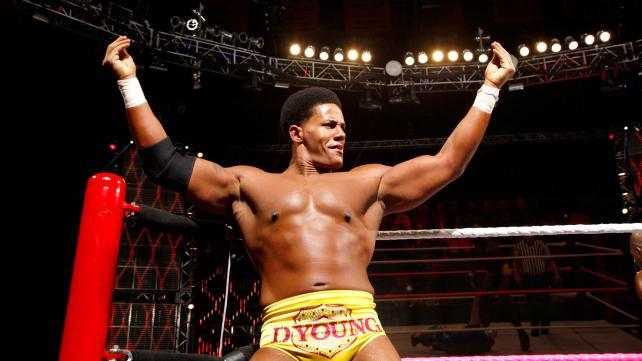 One of the superstars of the WWE has publicly come out as gay.
Darren Young spoke with TMZ after arriving in Los Angeles for the Sunday WWE pay per view event 'Summerslam.' When questioned about whether a gay wrestler could ever be successful with the wrestling giant, Young made the surprising statement that he is, in fact, gay. "Absolutely, absolutely! Look at me. I'm a WWE Superstar, and to be honest with you I'm gay," he said, adding, "And I'm happy, very happy."
While the TMZ report states that Young is the first openly gay wrestler ever in WWE, fellow fans may remember the first Intercontinental Champion ever in the promotion Pat Patterson has been publicly out of the closet for years. Still, that doesn't detract from the significance of the star's announcement.
Young continued, downplaying the announcement when the TMZ reporter commended him on his bravery in publicly outing himself. "I guess if you want to call it coming out. I really don't know what to say it is, but I'm just letting you know that I'm happy with who I am, I'm comfortable with myself. And I'm happy to be living the dream," Young said.
He continued, "Some people might not like it, some people will like it, but I'm here to please myself, I'm here to be happy. It's very important to be happy with myself."
The Prime Time Players tag team member stated that he hopes his announcement could pave the way for other wrestlers in WWE to come out. "I hope so. I'm hoping to be able to make a difference," he said. "It's very important to me that people understand that someone's sexual preference shouldn't really matter. It should be about the person."
Check out the full exchange in the video below and let us know your thoughts!