Hello all! Chances are if you're reading this it means you, much like myself, are addicted to TV. You just can't ever get enough of that small screen action! Well, I'm here to tell you that I feel your pain and would like to help you in your noble quest for TV knowledge, which is why I've taken it upon myself to create this fun, weekly feature. Every week, I will dig up new and interesting facts about a show and share them with you right here. So sit back, relax, and let the trivia madness commence!
This week, Lords and Ladies, let us pay homage to the good (and sometimes very bad) people of Westeros. For three seasons now we've watched these noble families fight for control of the Iron Throne, resulting in some very deadly consequences (I'm looking at you, 'Red Wedding'). But there's so much more to the show than just war and blood baths — although that's a pretty big part of it. However, there are some facts about the beloved series that may surprise you. Let the games begin!
***WARNING: Spoilers are ahead for those who are not caught up on the series. Proceed at your own risk.***
Did you know:
1. In 2012, there were over 160 babies named "Khaleesi" in the United States.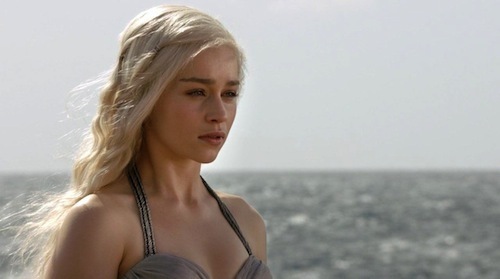 This is even more prominent given that this name was just a title and not actually the character's name — though Daenerys Targaryen would be quite a mouthful for a toddler. Kindergarten spelling would be an absolute nightmare!
2. The name "Arya" was also highly popular for baby girls in 2012.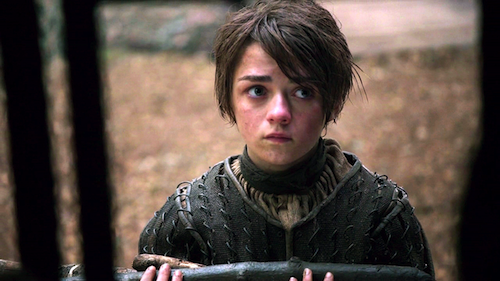 As it rightfully should be. This chick is a badass and we love her for it. (Also, if you don't already follow actress Maisie Williams on Vine, you definitely should. The girl is hilarious.)
3. Sansa actually owns her direwolf.
Sophie Turner became so attached to the dog that played her wolf, Lady, in the series that the actress actually adopted her in real life. All together now: awww!
4. 'A Song of Ice and Fire' was inspired by turtles.
No joke, guys. George R.R. Martin's childhood turtles were actually his initial inspiration for the widely popular series. Apparently, as a boy, he kept these pets in a toy castle where he would fantasize about their lives/speculate on their deaths like a animal-like soap opera. Hey, whatever works, I guess.
5. Furthermore, Martin was also inspired by the death of the Avengers character, Wonder Man.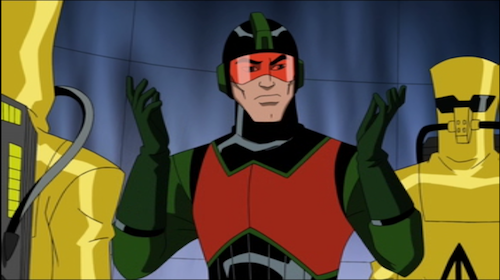 Not very familiar with Wonder Man? That's okay because apparently he wasn't around for very long even though he was introduced as main character — a trait that seems to be shared with a few 'Thrones' folks as well (RIP Ned Stark). Martin explained in an interview once, "I liked Wonder Man! You know why? Wonder Man dies in [his first] story. He's a brand-new character, he's introduced, and he dies. It was very heart wrenching. He was a tragic, doomed character. I guess I've responded to tragic doomed characters ever since."
6. Actor Peter Vaughan is legally blind in real life.
Diehard 'GoT' fans will understand the relevance of this fact given that Vaughan plays the character of Maester Aemon Targaryen of the Night's Watch, who is also blind in both the show and the novels.
7. The show features nine actors from the 'Harry Potter' film series.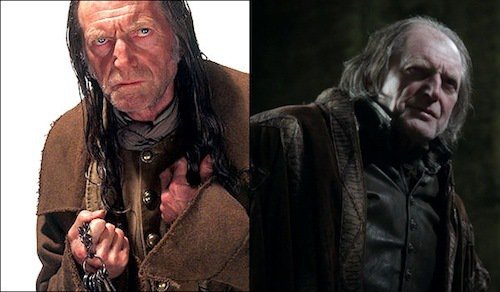 Yes indeed, it seems we have many witches, wizards, and  Muggles in ole Westeros. I won't go through all of them since there's so many, but a few prominent ones include David Bradley (Lord Walder Frey) who played the grumpy caretaker Argus Filch; Natalia Tena (Osha) who played Nymphadora Tonks; and Michelle Fairley (Catelyn Stark) who played Mrs. Granger in the seventh film. Pretty crazy, right? Or should I say, "riddikulus?"
8. Emilia Clarke accidentally got stuck to a toilet seat once.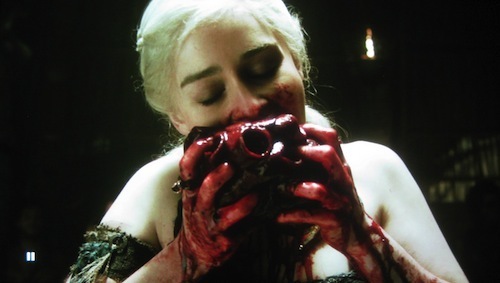 The actress who plays the mighty Daenerys Targaryen was doused in so much fake blood during one scene that she actually got stuck to a toilet seat during a break. I guess even the mother of dragons is entitled to a few embarrassing moments at times.
9. George R.R. Martin didn't actually write any of the Dothraki language we hear in the show.
As it turns out, HBO hired a company that specializes in creating imaginary languages. Umm…where was that major when I went to college?
10. Michelle Fairley was almost never Lady Stark.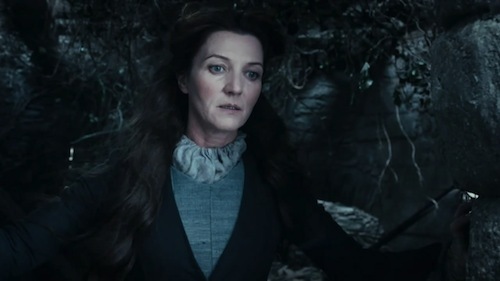 In the original pilot, the role of Catelyn Stark was played by Jennifer Ehle. However, she dropped out shortly after the series was picked up, which resulted in Michelle Fairley being cast. I'd say it all worked out for the best, wouldn't you?
11. The infamous 'Red Wedding' was one of the hardest chapters George R.R. Martin has ever had to write.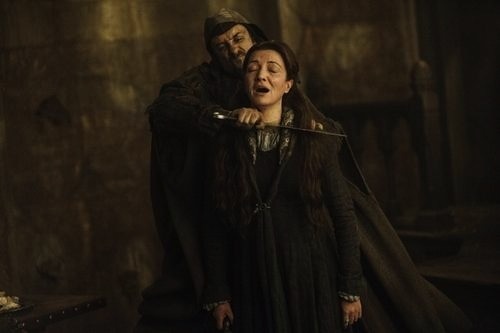 Sure, this isn't exactly earth-shattering news given everything that goes down in that scene (*shudders*), however, Martin also admitted that he became so emotional about it to the point where he had to write the rest of the book first, and then went back to finish that chapter last. Creators David Benioff and D.B. Weiss have both admitted that this chapter was one of the major reasons they decided to transform the books into a television series.
12. In some ways, the TV adaption differs greatly from the books.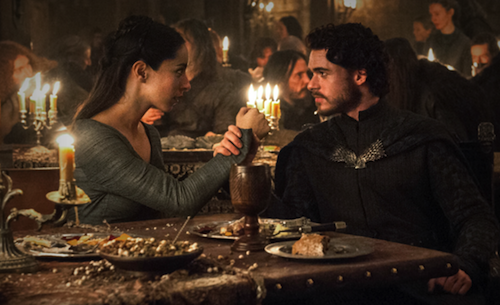 Fans of both the show and the book series are already well aware of this, but those who have just stuck to the on-screen version might find it interesting to know that Robb's wife, Talisa, was never present at the 'Red Wedding' scene in the book — nor was she pregnant. So thanks for all the extra unnecessary nightmares, writers!
13. George R.R. Martin has revealed all the major plot lines along with the main ending of the story to the producers of the TV series.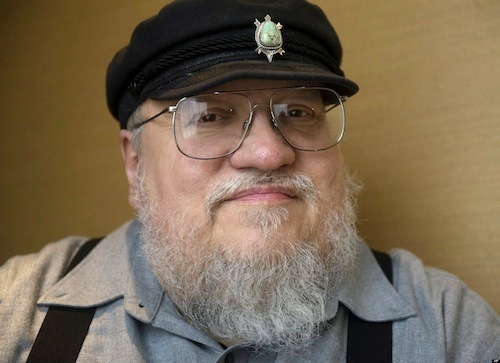 Boy to be a fly on the wall that day, huh? The author claimed that he was worried about the status of the show in case he died before it was finished and wanted to make sure it would play out correctly. Thoughtful. A little morbid, but thoughtful nonetheless.
14. Liam Burke was cast as Aerys II Targaryen, aka the "Mad King."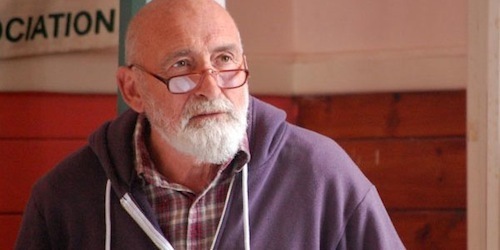 Naturally, these would've been during flashback scenes to show the Mad King at his…well…maddest, but unfortunately, the scenes were cut, so fans never got to see any of it. Who else is super bummed about this?
15. 'Game of Thrones' actually takes place on Earth.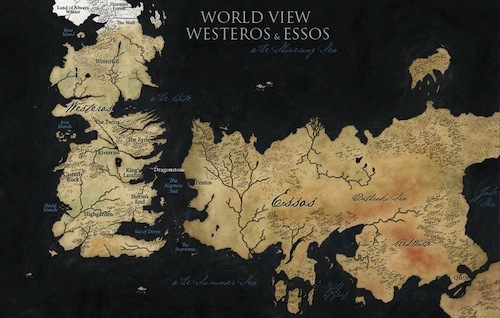 It's just not an Earth we're familiar with. According to George R.R. Martin, "It's Earth. But it's not our Earth. If you wanted to do a science fiction approach, you could call it an alternate world, but that sounds too science fictional."
I hope you enjoyed this week's installment of Facts From a TV Junkie. Check back next week for another fix!
'The Big Bang Theory' < Previous | Next > Stay tuned!