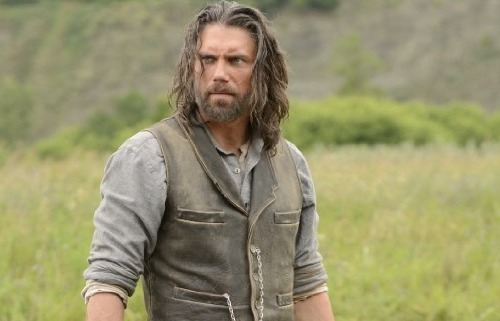 Hold onto your hats, partners! AMC has officially decided to renew its popular period drama 'Hell on Wheels' for a fourth season. But wait — there's more!
The series is also getting more episodes than ever before. The Western has been picked up for a whopping 13 episodes, which is currently scheduled to premiere next summer (the first three seasons only had a mere 10 episodes a piece).
This change up is most likely the network's way of rewarding the show for fairing so well in ratings last season, even after getting bumped to the TV graveyard shift known as the dreaded Saturday night. Many shows have perished on account of this inopportune time slot. However, the third season still managed to rack up an average of 3.3 million viewers. Color us impressed — and apparently we weren't the only ones.
"AMC has served passionate Western fans for three decades, so it is particularly gratifying to see these viewers capping off their Saturdays with an original Western on what has historically been a tough night of the week for television," AMC president Charlie Collier said in a statement. "Our commitment to the genre is unwavering and we look forward to continuing to super-serve this audience with an expanded fourth season of 'Hell on Wheels.'"
The renewal helps solidify AMC's 2014 drama lineup. Season 4's 'Hell on Wheels' will join freshman dramas 'Turn' and 'Halt & Catch Fire,' as well as the recently announced fifth season of 'The Walking Dead' and the first half of 'Mad Men's final season.
Meanwhile, a decision on the fate of low-rated freshman drama 'Low Winter Sun' has yet to be reached.
Are you happy to see that 'Hell on Wheels' made the cut? Sound off on your thoughts in the comments below!