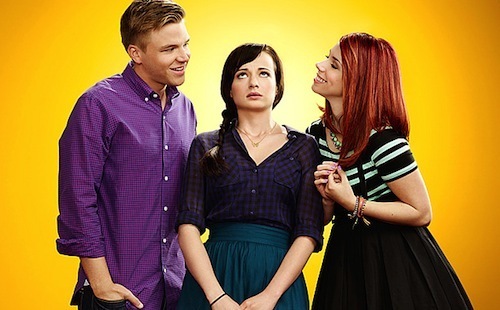 There's about to be a whole lot of awkward coming your way. But don't worry, we mean that in an entirely good way. MTV's popular comedy 'Awkward' hasn't even started production on its fourth season yet, but the network has already decided to order ten more episodes, bringing the season's total to a whopping 20!
This early vote of confidence from MTV is probably due in large part to the show's strong ratings from Season 3, which wrapped production at the end of June. Let's just hope they'll be able to keep up the momentum now that creator Lauren Iungerich has left the series. She has since been replaced by Chris Alberghini and Mike Chessler as new showrunners.
As of now, the comedy — which centers around a teenage girl struggling with her identity — currently has no premiere date set for Season 4, but rest assured that when it does there will be plenty of awkwardness to go around. Get ready to get uncomfortable!
Are you excited for the show's back 10 pick up? Do you think the series will remain just as great even under new management? Sound off on your thoughts and feelings in the comments below.