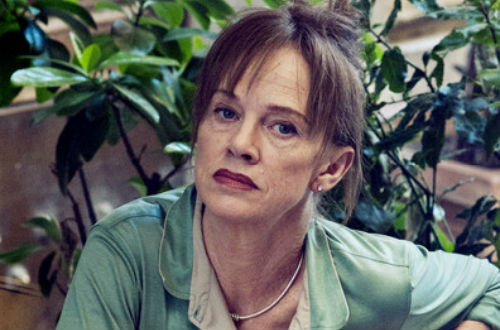 In addition to all of the other news we've been reporting, here are a few entertainment and TV headlines you might have missed:
-'24: Live Another Day' is slowly rounding out its cast. Most recently, award-winning actress Judy Davis joined the event series. She'll portray British national Margot, who is also the widow of a terrorist. '24' has also added Gbenga Akinnagbe ('The Good Wife,' 'Nurse Jackie') and Giles Matthey ('True Blood') as series regulars, Deadline reports. Akinnagbe is set to play Erik Ritter, a CIA field operative, while Matthey will portray Jordan Reed, a CIA computer tech.
-FOX's 'Broadchurch' remake 'Gracepoint' has added Josh Hamilton ('American Horror Story: Coven') as Joe Miller, Det. Ellie Miller's (Anna Gunn) husband. In other casting news, 'Devious Maids' is welcoming Joanna Adler ('Orange Is the New Black') as a series regular, where she'll portray the secretive and conniving new maid Opal (she is said to resemble Mrs. Danvers from Alfred Hitchcock's 'Rebecca').
-'Vikings' fans rejoice, because the History Channel has announced the premiere date for Season 2! The second season will return on Thursday, Feb. 27 at 10/9c.
-According to TVLine, 'Brooklyn Nine-Nine' is welcoming Captain Holt's (Andre Braugher) husband, Kevin, played by actor/comedian Marc Evan Jackson ('Parks and Recreation'). He will be introduced to fans when he invites the 99th precinct to Holt's birthday party.
-'Parks and Recreation' actress Rashida Jones is joining forces with Will McCormack ('The Office,' 'In Plain Sight') for a new single-camera half-hour HBO project, Deadline exclusively reports. Their project, 'Claws,' is describes as "a midnight-dark workplace dramedy-noir about a nail salon in Florida and the strange, dangerous women who work there."