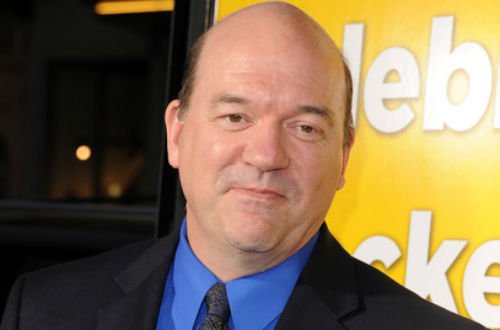 In addition to all of the other news we've been reporting, here are a few entertainment and TV headlines you might have missed:
-FX's comedic drama series 'Hoke,' starring Paul Giamatti in the title role, keeps on adding to its cast! The talented John Carroll Lynch has joined the cast as old guard Miami PD detective Bill Henderson, who is also Hoke's former partner. According to Deadline, Tony-nominated actress Tammy Blanchard is also joining the series as a regular, where she'll play Loretta Hickey aka "the striking mother of a murdered drug addict whose case Hoke investigates."
-Here's some big news for National Geographic fans. According to Deadline, a 'Wicked Tuna' spinoff series is in the works tentatively titled 'Wicked Tuna: North vs. South.' The series will begin filming off the coast of North Carolina's Outer Banks and premiere in the U.S. and globally this summer. The 'Wicked Tuna' Season 3 will also premiere on Feb. 16.
-In more National Geographic news, Nat Geo Wild will compete with Animal Planet's Puppy Bowl and Hallmark's Kitty Bowl on Super Bowl Sunday with its very own 'Fish Bowl.' It focuses on a single goldfish named "Goldie." For real. In other news, Cesar Millan is also coming to Nat Geo Wild with his new show 'Cesar 911.'
-ABC Family's 'Melissa & Joey' is welcoming Tara Reid, TVGuide.com exclusively reports. Reid will play a development director for a museum named Linda, who has an encounter with Joey at a bar. Her episode airs on April 9.
-Rob Lowe is coming to Comedy Central, Deadline reports. The Lowe-produced animated comedy 'Moonbeam City,' which has been ordered for 10 episodes, is "an absurdist take on the gritty, sex-drenched crime dramas from the 1980s." Lowe, Kate Mara, Elizabeth Banks and Will Forte are all set to voice characters.