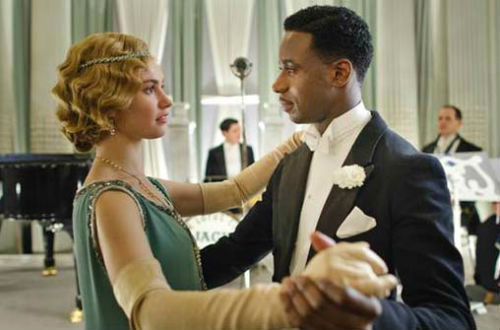 After last week's heartbreaking episode (some are even calling it controversial), fans in the U.S. can only imagine where Anna and Bates' storyline will lead.
Will Bates ever discover the violence his wife has suffered? How will their relationship fare? Well, the upcoming episode does show the aftermath of Anna's rape, in addition to her now troubled marriage with Bates.
In addition, viewers are officially introduced to black jazz musician, Jack Ross, played by Gary Carr, while Mary, Branson and Rose are visiting Aunt Rosamund. Not only does Jack showcase his musical talents, but he makes eyes at Rose. Furthermore in the romance department, Lord Gillingham continues to vie for Lady Mary's heart, while Mrs. Hughes and Carson (who else adores their friendship/relationship?) talk about his old love, Alice.
For even more teasers, be sure to keep on reading. However, if you're one to avoid scoop and teasers at all costs (unlike Thomas), walk away -- quickly.
-Edna continues to be Edna and causes trouble for [SPOILER].
-Bates promises Anna he will find out what's wrong, and others begin to notice a change in their relationship. Bates tells Lord Grantham, "It must be my fault, because she isn't capable of fault."
-We see Jack and Rose dance, but don't worry, it's not to "My Heart Will Go On."
-Alfred continues his pursuit of a cooking career, and Daisy lends a helping hand.
-In typical Mary fashion, here's her quote of the episode: "Edith's about as mysterious as a bucket."
-[SPOILER] asks [SPOILER] to [SPOILER].
The next 'Downton Abbey' episode airs Sunday, Jan. 19 at 9/8c on PBS.