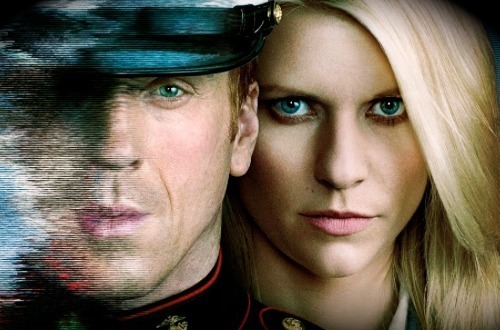 As part of the Television Critics Association winter press tour, Showtime stepped up to the panel plate this Thursday morning to shed some light on what the future has in store for some of the network's shows — both old and new.
Showtime entertainment president David Nevins acknowledged and defended all the criticism 'Homeland' received during its third season run. Saying that certain critiques "didn't surprise me," Nevins remarked that "the season was pretty brilliant in its architecture," calling it "very clever and very audacious" in its take on changes in U.S./Iran relations.
And to those who felt Season 3 served as more of a bridge between Seasons 2 and 4, Nevins assures fans that it was all part of the plan. "We always knew we were heading towards a major reset," he explained.
So what can viewers expect to see during the series' fourth installment? Nevins revealed, with Carrie stationed in Istanbul, "The likely plan is you will see her on the ground…doing her job." Meanwhile, Saul (Mandy Patinkin) — who left the CIA to work in the private sector — will play a more "central" role.
But 'Homeland' wasn't the only show to be talked about that morning. The much-rumored-about 'Dexter' spin-off also got brought up into conversation. After the panel, Nevins declared that any possible 'Dexter' spin-off would have to include the participation of Michael C. Hall.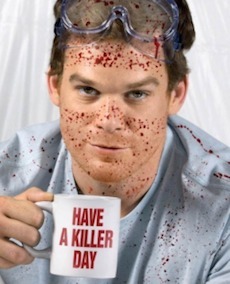 "It would have to involve Michael," he stated. "If we were to do it, I'd only do it with Michael," reprising his serial killer role on camera. Though if that's the case and a spin-off does happen, it makes you wonder why they even bothered ending the show in the first place. Those serial killers...always so fickle about their careers...
But Nevins had a response to that line of thinking. "If we were to do it, we would have to have a very good reason to do it. It's a new show. I'm not interested in doing it if it's just a continuation," he divulged. "I would want to do 'Dexter' in a new concept and configuration. I want it to feel different."
In other Showtime news, the network announced several premiere dates for a variety of its shows. The much-anticipated "literary horror" drama 'Penny Dreadful' is set for a May 11 release, while Season 6 of 'Nurse Jackie,' and the final season of 'Californication' will both return on April 13.
The 10-hour docu-series 'Years of Living Dangerously' — a star-studded ensemble of major film, TV, and renowned journalists traveling around the globe, tackling an enormous range of subjects — will also premiere on April 13, immediately following 'Californication.'
Check out the schedule below to see it all in proper order:
Sunday, April 13
'Nurse Jackie' (9 p.m.)
'Californication' (9:30 p.m.)
'Years of Living Dangerously' (10 p.m.)
Sunday, May 11
'Penny Dreadful' (10 p.m.)