Hello all! Chances are if you're reading this it means you, much like myself, are addicted to TV. You just can't ever get enough of that small screen action! Well, I'm here to tell you that I feel your pain and would like to help you in your noble quest for TV knowledge, which is why I've taken it upon myself to create this fun, weekly feature. Every week, I will dig up new and interesting facts about a show and share them with you right here. So sit back, relax, and let the trivia madness commence!
This week, let's take a look back at San Francisco's most beloved family — the cast of 'Full House.' And oh-oh-oh-oh, what a great show it was. The family values…the important (and somewhat cheesy) moral lessons…and, of course, there were the fantastic characters. (I'm looking at you, Uncle Jesse!) Yes, indeed, this sitcom knew how to fill up our hearts just as much as the house itself. And while you may think you already know quite a bit about the Tanner clan, there's still plenty to learn about this classic ABC series. Such as…
Did You Know:
1. There was originally supposed to be a ninth season.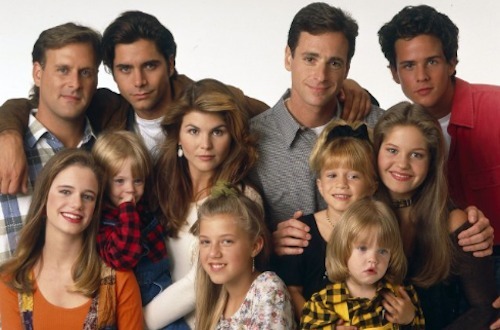 Even though ABC had decided to drop the show after its eighth season, the (then) new WB network wanted to bring the series on as an old "classic" to help launch the new network and lineup. However, after John Stamos (Jesse) and Candace Cameron Bure (D.J.) announced that Season 8 would be their last, the rest of the cast thought that it was time to call it quits as well.
2. Mary-Kate and Ashley Olsen were cast because of their lack of tears.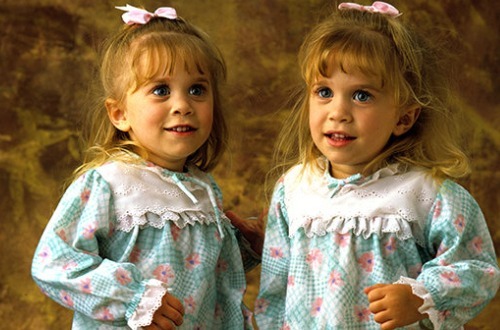 Several twin babies came out to audition for the role of Michelle Tanner, however, the Olsen twins nabbed the part not just based on cuteness alone (though we all know they had tons of that). No, they were mainly hired simply because they were the only ones who didn't cry during the audition.
3. Uncle Jesse was originally going to be called Uncle Adam.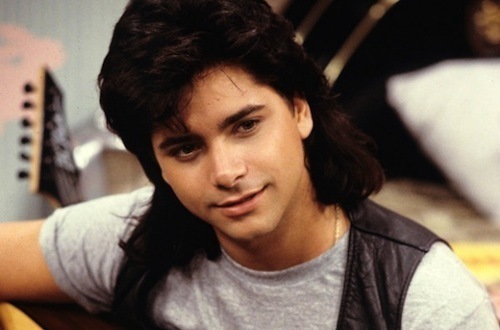 However, the actor playing Jesse, John Stamos, decided that he liked the name Jesse better, so it got switched. I think we can all agree that was a good call. Uncle Adam just doesn't have the same ring to it.
4. Ashley Olsen almost got ousted as Michelle.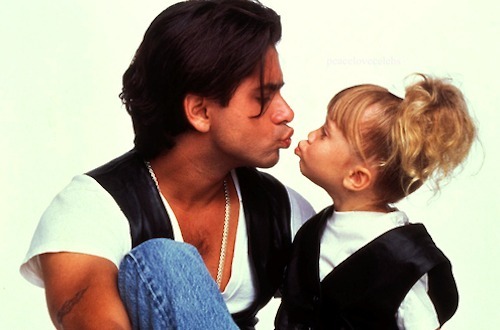 By the age of six, Mary-Kate and Ashley started to look so different that the audience could tell them apart. So the producers seriously considered having just Mary-Kate play the role. However, since their fan base at the time was so huge and co-star John Stamos didn't want either twin to leave the show, both girls were kept on during the entire series run. It's like Uncle Jesse always says — he's there for ya, babe.
5. Lori Loughlin's character, Rebecca Donaldson, was only supposed to make a cameo in Jesse's life.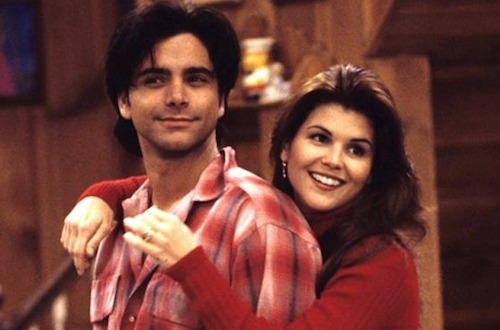 The actress was scheduled to appear in just six episodes of Season 2. However, the producers decided that the Tanner girls needed a mother figure, so they had Becky and Jesse tie the knot in Season 3.
6. John Posey played the role of Danny Tanner in the show's unaired pilot episode.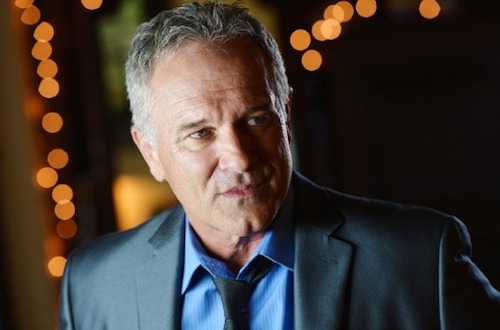 It's hard to think of anyone else filling the extremely clean shoes of Danny Tanner other than Bob Saget, but that's almost exactly what happened. Though Saget was at the top of show creator Jeff Franklin's list to play the part, at the time he was still under contract for 'The Morning Program' on CBS. Luckily, the actor ended up becoming available before the series officially aired and got the role immediately. Let's all hug it out to celebrate, in true Danny Tanner-fashion. Click here to see the unaired theme song that includes Posey.
7. The series was almost called 'House of Comics.'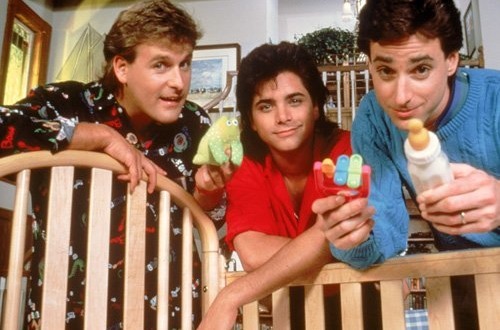 No joke! (Get it?) The original premise of the show was going to be about three single stand-up comedians living together and serve as more of an adult-oriented sitcom. However, with shows like 'The Cosby Show' and 'Family Ties' doing so well with family-oriented themes, the series was changed to incorporate family morals/values and was renamed 'Full House.'
8. Mary-Kate and Ashley Olsen were credited as one person during the show's intro for several seasons.
During the show's second season, producers attempted to hide the fact that two actresses were playing the same part, so they listed the twins as a shared credit: "Mary-Kate Ashley Olsen" during the opening sequence. Only six seasons later were they given separate credits and recognized as two individuals. In the words of Stephanie: "How rude!" See for yourself in the video above.
9. In 2009, John Stamos was thinking of making a 'Full House' movie.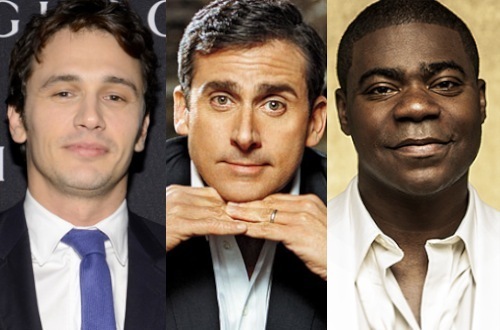 He wasn't, however, planning to resume his old character of Uncle Jesse. Instead, he wanted James Franco to play Jesse, Steve Carell to assume the role of Danny, and Tracy Morgan to take on the character of Joey. Now I'll be the first one to say that nothing would ever beat the originals, but I'm not exactly opposed to the idea. Let's make this happen, people!
I hope you enjoyed this week's installment of Facts From a TV Junkie. Check back next week for another fix!
'Sherlock' < Previous | Next > Stay tuned!