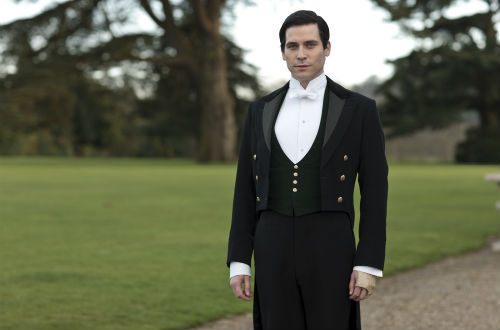 Warning: if you have yet to watch last Sunday's episode and/or hate any type of scoop, head in the other direction like you accidentally ended up in the servants hall when you should be having tea upstairs with Cora.
As we saw last Sunday, not only did Mary reject Tony's proposal, but Edith embraced her scandalous side and Mrs. Hughes, once again, showed her badass side by banishing Edna from Downton.
So, what can possibly happen next? Well, the Anna and Bates heartache continues, Thomas starts acting up -- again, even more advanced appliances are introduced, special birthday plans are in the works, and Edith just might have a bigger problem on her hands.
Here are a few other teasers to hold you over:
-Thomas brings a new friend to Downton and not to just to become Cora's new lady's maid. What can he possibly have up his sleeve? Is she the next Mrs. O'Brien? Only time will tell.
-Alfred's cooking dream is coming to life, and the kitchen staff unites to help him train for an upcoming chef test.
-Not only does Mrs. Patmore come face to face with a sewing machine, but Cora wants to bring an refrigerator to Downton. Despite Mrs. Patmore's rejection of the present day, she admits one thing she wouldn't mind getting rid of -- her corset!
-An old friend returns and will bring another friend/colleague who rubs Mary wrong the way.
-In usual Violet and Isobel fashion, the ladies go head to head over a young worker. I'll leave you with this line from Violet, "I wonder your halo doesn't grow heavy. It must be like wearing a tiara around the clock."
'Downton Abbey' airs this Sunday on PBS.