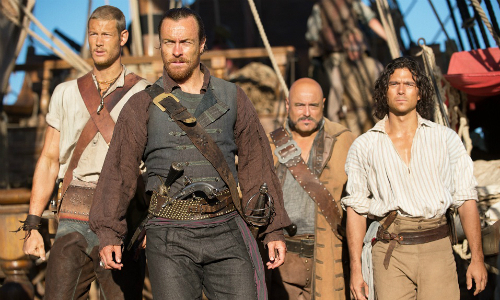 In the ever-expanding television landscape, one that continues to sport programs for niche audiences as well as major hits with broad appeal, networks all around are embracing the original scripted series like never before.
Netflix has heralded in this era, and the past couple years have seen Amazon, Hulu, History, and even Hallmark to get into the action. We've yet to hit a saturation point, as networks have too embraced the ability of audiences to watch shows whenever and however they deem fit.
For years Starz has churned out original programming to varying success, with 'Spartacus' arguably its most successful ('The Pillars of the Earth' was acclaimed, albeit a miniseries). With 'Da Vinci's Demons' airing last year, and the sci-fi 'Outlander' and the crime series 'Power,' among others, slated, Starz is making a major push for both attention and definition, and at the forefront is 'Black Sails.'
The big-budget, highly-publicized, and Michael Bay-associated period pirate drama is the network's most ambitious foray into original programming, and for better or worse, it will define the network (here's a hint – it's probably for the worse).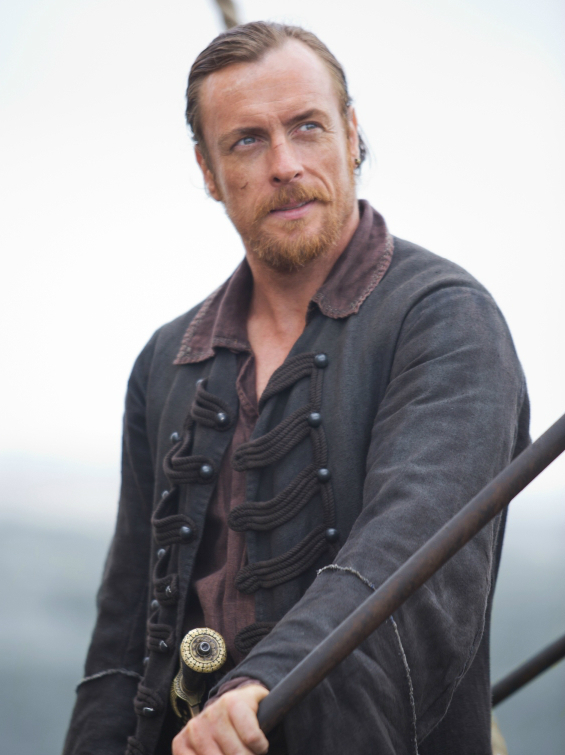 'Black Sails' is simply described as a loose prequel to Robert Louis Stevenson's classic 'Treasure Island.' More to the point, which seems to be the motto of the blunt instrument that is 'Black Sails,' the show is about pirates – like a TV version of 'Pirates of the Caribbean' (and not the kind of pirates in 'Captain Phillips').
The issues and limitations are apparent early and often, translating into less frustration for the viewer and more despondency. There seems surely an audience for such a story, with characters, locations, and threads as exotic and fascinating as possible, seemingly. And it need neither be restrained to the oddities and capriciousness that make up the cinematic franchise led by Gore Verbinski and Johnny Depp, nor adhere to Bay's typical frenetic orgies of action and noise.
That is to say, 'Black Sails,' for all its wondrous and exciting potential permutations, comes up empty, lackluster, and all too predictable; trapped in conventions and ideals of the past, not unlike its network's ever-awkward name.
It begins in pedestrian fashion, with a serviceable yet none-too-thrilling hijacking of a ship at sea.  A cunning if not cowardly young man, who happens to look like a cross between Depp and 'Pirates' co-star Orlando Bloom, chats with a portly cook about the merits of surrender. The former is John Silver, one of several characters from the Stevenson book made younger and brought to the past; he is not yet 'Long' as it were, or is he especially nefarious.
Enter Captain Flint, the grizzled Toby Stephens who seems surprisingly wary and lacking menace, for now. After the siege, however, come a tangent in politics and economics, as during the trip ashore and subsequent visit, Flint, his apparent chief-of-staff, and other well-spoken and supposedly respected pirate colleagues discuss finances, or lack thereof. It's yet another ambitious yet poorly-realized component of 'Black Sails,' presenting pirates as not just savvy on the seas, but clever with money, allegiances, and well, staffing.
As a result, the rest of the story overcompensates with bloody action, solicited sex, and women molded from the minds of adolescent boys. Cue the wild harem wine party, the foul-tongued businesswoman who liaises for pirates, and the dramatic duel.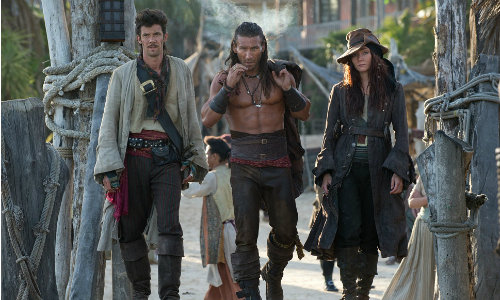 All of this would be evocative were it not so desperate and empty, as characters are painted in painfully broad strokes, and a story is color-by-numbers, things that shouldn't have to be done given a 65-minute pilot.
Ultimately, the show's reach exceeds its grasp, hook-hand or no, with visible limitations on the high seas action set pieces, uneven pacing, and characters ripped from different times and places. For now, it lacks beauty, exoticism, and wide-open wonder associated with the time. The cumbersome plot starts to sharpen towards the end with a finale that is more satisfying, but could also be more legitimized with a better opening 45-minutes.
There is time for a turnaround for 'Black Sails,' but it has to happen fast. There are but seven episodes left in the first season, and Starz already ordered a second, with ten more episodes already underway shooting.
The Starz brand, at least for now, will be reinforced with blood and breasts from a savage, gluttonous perspective (as done with 'Spartacus'). 'Black Sails' clearly wants to be more – but it's far from there just yet.
'Black Sails' premieres on Starz tonight at 9 p.m. The pilot is also on YouTube, which you can watch below.