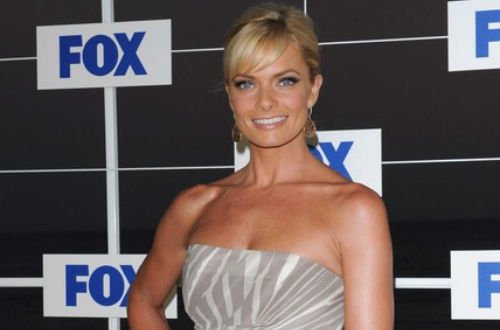 In addition to all of the other news we've been reporting, here are a few entertainment and TV headlines you might have missed:
-Jaime Pressly is coming to TV Land. The network has officially greenlit 'Jennifer Falls,' the creator announced Monday. The single-camera comedy will follow Pressly's Jennifer Doyle after she loses her six-figure salary and begins living with her mother, all while raising her teenage daughter.
-CBS drama 'Blue Bloods' is welcoming Carey Lowell as a guest star, TVLine reports. She is set to play Joyce, a "Tiger Mom," who is "a beautiful iron fist in a velvet glove." While chaperoning his grandson's field trip, Tom Selleck's Frank will battle it out with Joyce at the American Museum of Natural History.
-A 'Supernatural' alum is going to get beastly. According to TVLine, Christopher Heyerdahl is slated for Episode 14 of CW's 'Beauty and the Beast,' where he'll play Dr. Nicholas Markus, "Vincent's medical mentor and a respected physician with tenure at Vincent's former workplace."
-Another familiar face is heading to FOX's '24: Live Another Day.' Talented British man Stephen Fry ('Bones') is set to portray Prime Minister Trevor Davies, Deadline reports. The character is described as "a strong and charismatic leader whose friendship with President Heller (William Devane), and the Anglo-American alliance itself, come under tremendous pressure because of personal and political crises."
-Two talented actors will guest star on 'The Blacklist's 13 episode titled "Madeline Pratt," The Hollywood Reporter reports. 'The Good Wife' star Zach Grenier will star as Novak, a man working with rare and exotic antiques. Jennifer Ehle ('A Gifted Man') will play Madeline Pratt, who is "a formidable businesswoman who has a past" with James Spader's Red.