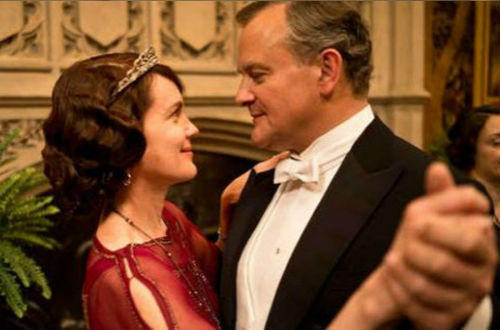 Good news for those not watching the Super Bowl, PBS will still air a new 'Downton Abbey' episode this Sunday, Feb. 2 in its regular timeslot.
As we saw last week, not only did Evelyn Napier reappear with the mention of a new boss, Charles Blake, but Edith visited a doctor in London, Anna and Bates found their way back to one another, and Alfred's chef adventure commenced, among many other moments.
With that said, what can we expect from the upcoming episode? Before you read any further, if you don't like teasers, turn around and head back down the extremely long driveway that leads to Downton.
Well, not only does Rose throw Robert one hell of a surprise birthday party (Jack Ross just might show up), but more tension builds between Daisy and Ivy, and Cora's brother (Uncle Harold played by Paul Giamatti) is mentioned.
Since I'm feeling generous, here are a few more teasers to hold you over until Sunday.
-Daisy and Alfred fans will get to see a bittersweet moment between the two.
-Evelyn Napier and his boss, Charles Blake, officially arrive at Downton. Let's just say Charles and Mary don't see eye to eye.
-Edith gets some troubling news. When will this girl catch a break?
-The great hunt for Violet's paper knife and battle with Isobel over Young Pegg continues.
-Lady Mary catches [SPOILER] and [SPOILER] in quite the predicament.
-Just because, here are two of my favorite lines from the episode, both said by Mr. Carson: "Only stupid people are fool-hearted. You're nervous because you're intelligent," and "What a very disturbing thought." Obviously, you'll have to tune in to understand Carson's quotes.
'Downton Abbey' airs this Sunday on PBS.