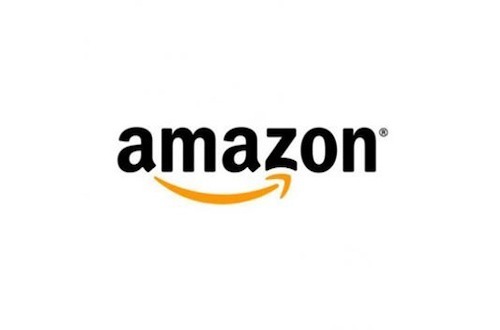 Earlier today, Amazon officially released a second batch of original pilots, which can be watched for free by Amazon Prime members. Through here, viewers can provide feedback and, therefore, help determine which shows will become full-fledged series. (Don't you already feel drunk with power?)
Last fall, the Amazon original series 'Alpha House' and 'Betas' got full-season orders, which makes you wonder what would happen if all networks opened up the pilot process for online judgment. Would some shows never even seen the light of day (i.e. 'Sean Saves the World,' 'The Michael J. Fox Show,' etc.)? This democratic approach might be a smart move (not to mention a major time-saver) for all primetime shows to consider for the future.
Check out all 10 official descriptions below (via Deadline) and visit here to watch them all online. 
Primetime Pilots:
'Bosch':
"Based on Michael Connelly's best-selling Harry Bosch series and written by Eric Overmyer and Michael Connelly, drama pilot 'Bosch' follows a relentless LAPD homicide detective as he pursues the killer of a 13-year-old boy while standing trial in federal court on accusations that he murdered a suspected serial killer in cold blood. Bosch is played by Titus Welliver ('Argo,' 'The Good Wife') and stars Annie Wersching, Amy Price-Francis and Jamie Hector. Henrik Bastin of Fabrik Entertainment ('The Killing') produced and Jim McKay directed the pilot."
'The After':
"Written and directed by Emmy-nominee Chris Carter ('The X-Files') executive produced by Marc Rosen of Georgeville Television and produced by Gabe Rotter, 'The After' follows eight strangers who are thrown together by mysterious forces and must help each other survive in a violent world that defies explanation. Aldis Hodge, Andrew Howard, Arielle Kebbel, Jamie Kennedy, Sharon Lawrence, Jaina Lee Ortiz, Adrian Pasdar, and Louise Monot star in the pilot."
'Mozart in the Jungle':
"Dramatic comedy 'Mozart in the Jungle' was written by Oscar-nominated writer and director Roman Coppola ('Moonrise Kingdom,' 'The Darjeeling Limited'), actor and musician Jason Schwartzman ('Saving Mr. Banks,' 'Moonrise Kingdom,' 'Scott Pilgrim vs. the World'), and Tony-nominated writer and director Alex Timbers ('Peter and the Starcatcher'). The project is based on the memoir 'Mozart in the Jungle' by Blair Tindall. 'Mozart in the Jungle' is all about sex, drugs — and classical music — and shows that what happens behind the curtains at the symphony can be just as captivating as what happens on stage. Paul Weitz ('About a Boy,' 'Admission') directed the pilot and executive produced. Gael Garcia Bernal, Saffron Burrows, Lola Kirke, Malcom McDowell, Bernadette Peters and Peter Vack star."
'Transparent':
"Written and directed by Emmy-nominee and 2013 Sundance Best Director winner Jill Soloway ('Afternoon Delight,' 'Six Feet Under,' and 'United States of Tara'), 'Transparent' is a darkly comedic story about an LA family with serious boundary issues. In this exploration of sex, memory, gender and legacy, the past and future unravel when a dramatic admission causes everyone's secrets to spill out. Jeffrey Tambor, Judith Light, Gaby Hoffmann, Amy Landecker and Jay Duplass star in the pilot."
'The Rebels':
"Written by Jeremy Garelick and Jon Weinbach, sports comedy 'The Rebels' follows Julie Levine (Natalie Zea) after her husband suddenly dies and leaves her as the sole owner of a pro-football team. 'The Rebels' creative team also includes executive producer, Matt Alvarez ('Ride Along'), musician and actor Ice Cube and Michael Strahan, former football player for the New York Giants and host of 'Live with Kelly and Michael.'" 
Kids Pilots:
'Gortimer Gibbon's Life on Normal Street':
"'Gortimer Gibbon's Life on Normal Street' is a live-action adventure show created by David Anaxagoras, a first-time writer, discovered through Amazon Studios' open-door submission process. 'Gortimer Gibbon's Life on Normal Street' is a coming-of-age tale that centers around Gortimer, his two best friends Ranger and Mel, and their exploits on Normal Street — an ordinary suburb that has a hint of something magical just beneath the surface. The pilot was directed by Oscar winner Luke Matheny ('God of Love,' 'Maron') and guest stars Fionnula Flanagan."
'Hardboiled Eggheads':
"'Hardboiled Eggheads,' created by Emmy Award-winner Duane Capizzi ('Transformers Prime,' 'Jackie Chan Adventures,' 'Men in Black: The Series') is an animated action-comedy for children ages 6-11. The ultra-precocious bespectacled Kelvin and Miles may look, dress, and speak like typical nerds, but when these two brainiacs suit up in their high-collared white lab coats and protective goggles to battle monsters born of toxic waste, martians lured to Earth, or even killer vegetables, they don't look and sound so nerdy anymore."
'The Jo B. & G. Raff Show':
"'The Jo B. & G. Raff Show' is an animated series created by multiple Emmy Award-winning writer and producer Josh Selig ('The Wonder Pets'). Created specifically to help teach preschoolers the importance of resolving conflict in constructive ways, 'The Jo B. & G. Raff Show' follows two best friends, Jo B. and G. Raff, hosts of their very own TV show. Each day, just as their show is about to start, Jo B. realizes G. Raff has gone somewhere new and exciting and needs to go find him. Jo B. travels to get G. Raff, but G. Raff always wants to stay and explore. The two friends end up reaching a compromise and singing, 'If I give a little and you give a little, together we can meet in the middle!'"
'Maker Shack Agency':
"'Maker Shack Agency' takes a unique look at the "maker" movement through the adventures of Wolfie, a 13-year-old inventor with grand idea and a motto of "fail forward." Together with his friends Merle, a tech wizard, and Jo, a girl who can build anything, they create gadgets to help fellow classmates. Wolfie, Merle and Jo use all the branches of science and personal ingenuity to solve problems with a new invention in every episode. Created in conjunction with the think tank Applied Minds and the production company Electus, the pilot was written by Arland DiGirolamo ('Sketchy'), Geoff Barbanell ('Kickin' It') and directed by Alex Winter ('Ben 10,' 'Downloaded') and features original music from Dr. Dog."
'Wishenpoof!':
"Written by Angela Santomero, creator of 'Blue's Clues,' 'Creative Galaxy,' and the Emmy-nominated literacy series, 'Super Why!,' 'Wishenpoof!' is an animated pilot that revolves around Bianca, who has "wish magic" which means if she wishes to play under the sea then — Wishenpoof! — she's a mermaid, swimming around with the sea horses. Bianca uses her wish magic to help others and learns to solve life's problems in her own creative way because with magic, or without, we all have the power to make good choices. This is Santomero's second Amazon Studios pilot. Santomero's first pilot, 'Creative Galaxy,' is currently in production and scheduled to be available on Prime Instant Video in 2014."