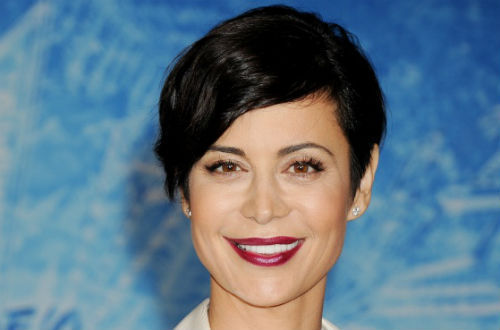 Ding dong! The witch is...still alive. Hallmark Channel's 'The Good Witch,' that is. The network's movie franchise has obviously put a spell on its audience because a 10-episode original scripted series based on the TV movies has been greenlighted, according to Deadline. 
In the series, Catherine Bell will reprise her role as the bewitching Cass Nightingale, a mysterious and beautiful woman who moves into a small town and inhabits a haunted mansion, causing people to wonder whether she's a witch or "The Grey Lady," the house's original -- and deceased -- owner. 
The first 'Good Witch' movie premiered in 2008 and has spawned seven additional installments, making it Hallmark Channel's highest-rated and longest-running original movie series. So, obviously, the network had been thinking that a 'Good Witch' series might be a good idea, but they weren't able to proceed because Bell was committed to her starring role in Lifetime's 'Army Wives.' Now that the long-running drama is dunzo, Bell is now free to be enchanting on a full-time basis. 
"From the moment the first film in 'The Good Witch' series premiered, we knew audiences would fall in love with Catherine Bell and this character and want to see more of her," said Michelle Vicary, executive vice president of Hallmark Channel and Hallmark Movie Channel, in a statement. "Catherine has been one of the most sought after talents in our industry, and now she has a weekly home on Hallmark Channel.
The series is slated for a premiere in early 2015, following the debut of the seventh movie in the franchise, 'The Good Witch's Wonder,' on Oct. 25.