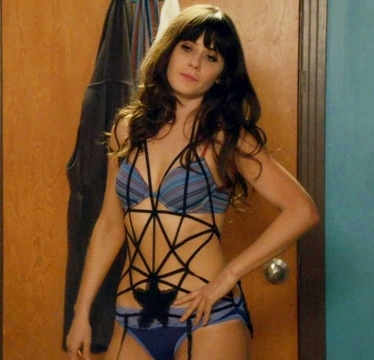 It's Wednesday, December 7th, and with it another round of Tuesday night TV has come and gone, maintaining the big ratings scores for the week.  Some shows have already taken on their winter hiatus and others pre-empted by holiday events and award ceremonies, but what took the biggest piece of the pie?
Did you watch the epic Sons of Anarchy finale?  Were you won over by Trouty Mouth Sam (Chord Overstreet)'s return to Glee, or watch the fat drain away on NBC's The Biggest Loser?  We'll tell you what America was watching, and the big winner from last night's ratings might surprise you!
At 8 pm, Glee snagged the lead in the 18-49 demographic despite only netting 7.1 million viewers, compared to a CBS NCIS rerun at 12.7 million viewers, or ABC's Last Man Standing / Man Up! pairing at 8.7 million and 4.8 million, respectively.  Even NBC's A Michael Buble Christmas edged out Glee, bringing in 7.2 million viewers.  Trailing was The CW's 90210 holiday episode, with just 1.5 million viewers.
At 9 pm, NCIS continued to be the big winner with an NCIS: Los Angeles rerun bringing in 12.1 million viewers.  Following the Michael Buble Christmas, NBC's The Biggest Loser brought in 6.8 million, on par with Fox's New Girl, which won the 18-49 demographic in its time slot. 
Following New Girl's 6.8 million, Raising Hope slid to 4.6 million.  ABC's reruns of The Middle and Suburgatory brought in 3.8 million, and 4 million respectively.  The loser of the night was The CW's Ringer, bringing in a measly 841,000 views.
At 10 pm, CBS' Unforgettable rerun clinched the top spot with 7.8 million, with ABC's Body of Proof coming in second.  The continuing Biggest Loser held strong with 6.7 million, nabbing the 18-49 leader from New Girl.
What did you watch last night? Did your favorite shows earn the ratings they got? What will you be watching tonight? Sound off in the comments below with your favorites!