Hello all! Chances are if you're reading this it means you, much like myself, are addicted to TV. You just can't ever get enough of that small screen action! Well, I'm here to tell you that I feel your pain and would like to help you in your noble quest for TV knowledge, which is why I've taken it upon myself to create this fun, weekly feature. Every week, I will dig up new and interesting facts about a show and share them with you right here. So sit back, relax, and let the trivia madness commence!
This week, I thought it would be fun to get in touch with our patriotic side by delving into one of the greatest political dramas of our time: 'The West Wing.' From the inspirational and witty dialogue to the iconic walk-and-talk, this show made every fan want to serve at the pleasure of the president (especially when that president happens to be played by Martin Sheen). And while the series has been off the air for almost eight years now, there's still a few fun tidbits left to uncover.
What's Next:
1. The budget for each episode of 'The West Wing' was roughly $6 million.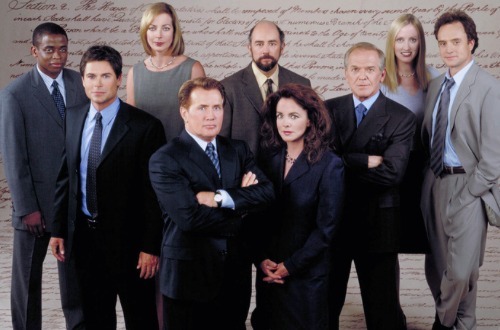 Sounds pretty steep, right? And you just know Toby and Josh could think of a bunch of different uses for that money — like for Medicare or education programs.
2. Originally, Martin Sheen was only scheduled to appear in four episodes per season.
It was only after the pilot was filmed that the producers decided to bump him up to a regular cast member in the series. Good thing, too. It's hard enough to even think about tolerating one episode without Josiah Bartlet, let alone almost an entire season.
3. Bradley Whitford was initially offered the role of Sam Seaborn.
However, after reading for the part of Josh Lyman during his audition, Whitford felt such a strong connection to that particular character that he personally called series creator Aaron Sorkin to get him to change his mind and cast him as the Deputy Chief of Staff instead.
4. There's a reason behind Martin Sheen's somewhat unusual way of putting on his jacket.
Ever notice how President Bartlet always whipped his jacket high above his head before putting it on? Well, this was not so much a personality quirk as it was a necessity for Sheen himself. His left arm was crushed by forceps shortly after he was born, leaving him with very limited lateral movement.
5. Macaulay Culkin was one of the names considered to replace Rob Lowe in Season 4.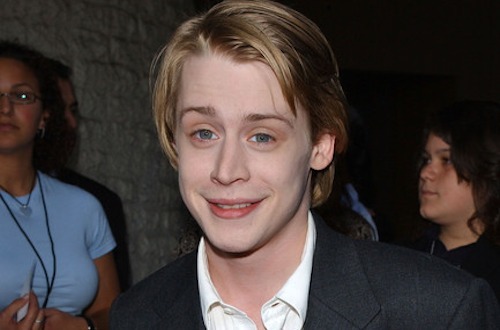 That would've been…interesting, to say the least. Other potential candidates included the likes of Dermot Mulroney, Judd Nelson and Jon Cryer. However, the job eventually went to Joshua Malina, a longtime friend of Sorkin's.
6. Actors originally considered to play the president were Alan Alda, Sidney Poitier, and Jason Robards.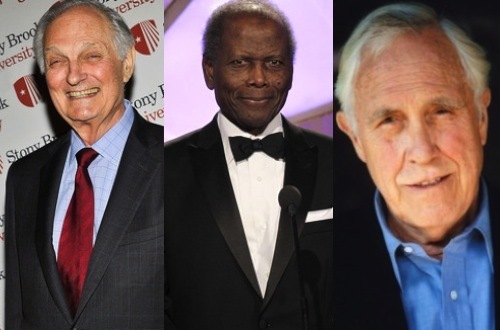 Poitier was actually the producers' first choice, but his fee ended up being too high, so they decided to look elsewhere. Alda later played the Republican rival in the election to replace President Bartlet.
7. The relationship between C.J. Cregg and Danny Concannon was actually based on a real-life White House romance.
Their relationship mirrors that of Clinton White House Press Secretary Dee Dee Myers (who was a consultant on 'The West Wing') and her husband, New York Times reporter Todd Purdum. I'm going to just go ahead and take this to mean that the whole goldfish incident actually happened, which would be absolutely adorable.
8. Janel Moloney, who played Donna Moss, originally auditioned for the role of C.J. Cregg.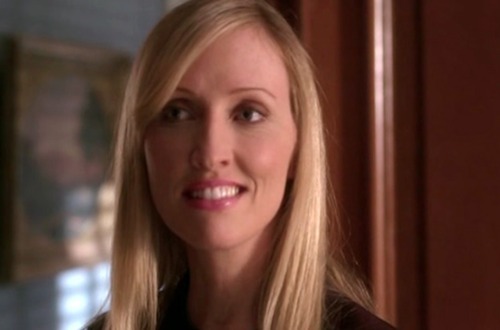 Obviously, Allison Janney beat her out for the part (because she's Allison freaking Janney), which then led her to be cast as Josh Lyman's assistant. Her character was never intended to be a series regular, however, Sorkin decided to elevate her presence on the show due to the undeniable chemistry between her and Bradley Whitford.
9. At one point, Eugene Levy was seriously considered for the part of Toby Ziegler.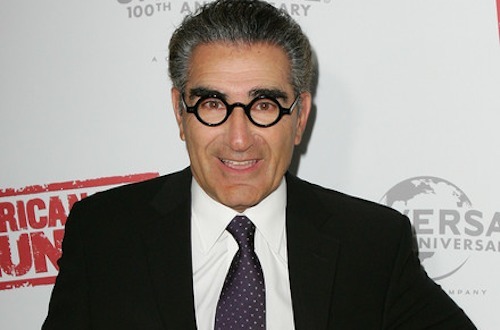 The pilot of the show premiered in September 1999. Want to know what also debuted a few months prior? The first installment of 'American Pie,' where Levy played Jim's over-sharing (yet highly hysterical) father. So yeah, it's probably best that the role of the always-grumpy Communications Director went to someone else. (Though, oddly enough, Toby does mention on several different occasions his love for pie.)
10. In 2012, a majority of 'The West Wing' cast reunited to make a political ad.
This is less of an interesting fact (since the ad was quite publicly known) and more of just an excuse to showcase this amazing video of the gang back together again. The ad was for Mary McCormack's sister, Bridget Mary McCormack, a Michigan State Supreme Court candidate. She won, obviously. But when you have the likes of Allison Janney, Bradley Whitford, Janel Moloney, Richard Schiff, Melissa Fitzgerald, Joshua Malina, Lily Tomlin, Mary McCormack, and Martin Sheen backing you, is it really that surprising?
I hope you enjoyed this week's installment of Facts From a TV Junkie. Check back next week for another fix!
'Hannibal' < Previous | Next > Stay tuned!