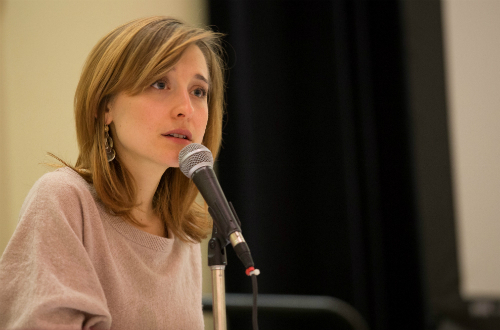 Ten years with one character is a long time, and it seems now that Allison Mack has been able to embrace the fandom that comes with the most iconic role of her career.
"We were really isolated; Vancouver is the land of green, not red carpet," said Mack of 'Smallville,' the hit series that traced the origin and growth of Clark Kent in his pre-Superman days. "We didn't have any paparazzi, any media blitzes. The show took a lot to shoot, it was taxing. We didn't have a lot of time to revel in it, so we were just trying to keep up."
Now, though, Mack gets stopped on the streets and is always amazed and appreciative of the praise. She ventured to Toronto ComiCon, as fans piled in to talk all things 'Smallville,' acting, and superheroes.
"Every time you do the first season of a TV show, they say it's gonna be a huge hit, it's gonna be such a big deal, and then six episodes in, you're canceled," recalled Mack. That wasn't the case with 'Smallville,' of course, which after setting a record for a pilot with The WB (the show was later aired on The CW following a network merger), went on to live for 10 seasons and over 200 episodes.
"I was just hoping they wouldn't kill me," joked Mack of her character, Chloe Sullivan, a woman created specifically for the show instead of being realized from comic book source material. She, of course, wasn't killed off (Mack joked that anytime her character was hit or fell in a scene, she would keep her eyes opened – "they can't kill you if you keep your eyes open, right?"), as Chloe evolved greatly across the decade, becoming more independent and influential.
"It was great, once I settled in," explained Mack, adding she personally was more excited about the direction of the series after the fifth season. "There was such a relationship between myself and the legend and the show. The fact that DC [Comics] ended up buying my character and my likeness was so cool and crazy."
"It really felt like an intimate thing we were developing with the audience, and it was a privilege to have the opportunity to develop something from the ground up."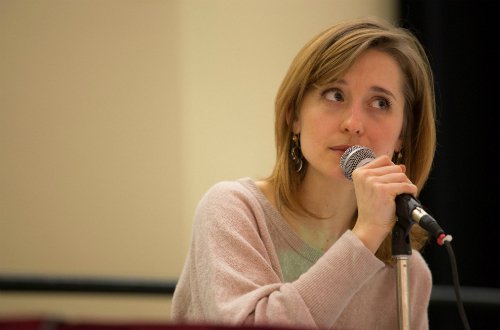 Mack recalled moments on set, from learning under the tutelage of actor John Glover to forcing her way into a directing opportunity. She explained that Michael Rosenbaum and later Justin Hartley were the jokesters on set, though in very different styles – the former employed all the fart gags.
Since the show, Superman has been realized on the big screen in 'Man of Steel,' and will return again in a film alongside Batman, and so across decades and decades the character's popularity endures.
"I think he encapsulates Americana and the American dream," offered Mac. "The fact that he is so wholesome and so good, he gives a certain stillness to a very chaotic world. Tom [Welling] always had a very stoic, standard Superman stare, and he always came back to what is right, what is good, what is moral.
"It's something we don't get enough of, in American at least; he was the calm in the eye of the storm."
As for Mack, she loves the connection she has been able to make with fans of the show, and looks to take on a variety of projects in the future that may or may not involve directing and writing as well as acting, on the screen or on stage. She was coy about her future work, and has embraced taking a bit of a break from constantly auditioning and acting (she had a recurring role on FX's 'Wilfred' in 2012).
At 31 though, having been acting since she was four years old, Mack still loves being on set and on screen.
"Part of it is me a ham and loving the attention, that's probably about 80 percent of it," said Mack, laughing. "The other 20 percent may be a little bit nobler. People are way cool. We're really unique and complex beings and I like the privilege of being able to crawl into someone elses skin and see what it might feel like to be someone other than me for a while. It's expansive on more than one level, and I like that."