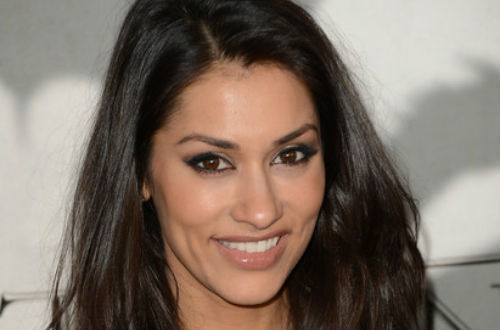 In addition to all of the other news we've been reporting, here are a few entertainment and TV headlines you might have missed:
-Janina Gavankar ('True Blood,' 'Vampire Diaries') has been cast in NBC's drama pilot 'The Mysteries of Laura.' She'll play the tightly wound and perfectly coiffed Meredith, a detective and rival to Debra Messing's Laura Diamond.
-Fans of  'Key & Peele' rejoice, because Comedy Central has granted the team a fourth season order, which will include 20 original and two "best of" episodes. Additionally, the network has granted Keegan-Michael Key and Jordan Peele a development deal for their animated series, 'Vandaveon & Mike.'
-'Body of Proof' alum Nic Bishop is heading to 'Covert Affairs' as a series regular and love interest to Piper Perabo's Annie. He'll star as Ryan McQuaid, a charming Navy SEAL turned billionaire private military contractor.
-Jennifer Aspen ('GCB') has joined ABC's comedy pilot 'Damaged Goods,' according to The Hollywood Reporter. She'll star as Anna Camp's older sister, Alexis, an outspoken mother encouraging her sister to choose her dreams over a guy who is threatened by her.
-Showtime's 'Masters of Sex' is welcoming Keke Palmer ('90210') in the recurring role of Coral, a nanny hired by the Masters to care for their child.
-Pablo Schreiber is making his return to 'Law & Order: SVU' as killer and rapist William Lewis, Entertainment Weekly reports. He's slated for an April episode.
-NBC's pilot 'Coercion' has cast Scott Cohen ('Necessary Roughness,' 'The Carrie Diaries') as the father of Gavin Stenhouse's CIA analyst Alex, whose family is part of a dorman Russian sleeper cell that's just been reactivated.
-Shantel VanSanten ('One Tree Hill') will star in CW's 'The Messengers' in the leading role of Vera, a NASA scientist working at a remote New Mexico observatory investigating the mysterious object that's crashed onto Earth, The Hollywood Reporter has learned. This role is in first position to FOX's 'Gang Related.'
-CBS' 'Scorpion' has granted Elyes Gabel ('Game of Thrones,' 'Body of Proof') the lead role. He'll star as Walter, an eccentric genius who has formed the last line of defense against the complex threats of the modern age, alongside his network of super-geniuses.