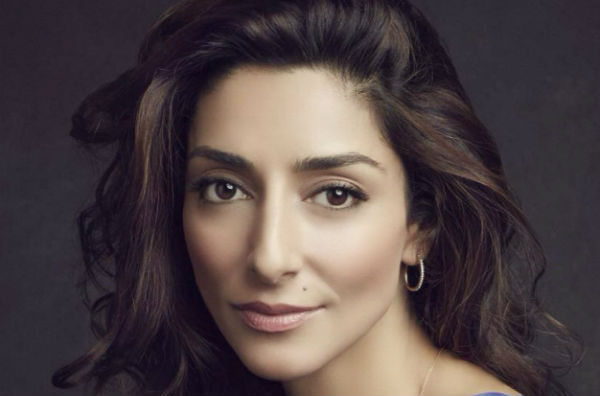 In what is surely a sign of 'Rake's impending trip to the TV cemetery, series regular Necar Zadegan (also recently of The CW's 'Emily Owens M.D.') has signed on for a regular role in Bravo's upcoming relationship dramedy 'Girlfriends' Guide to Divorce.'
Created by writer-producer Marti Noxon ('Buffy the Vampire Slayer,' 'Glee'), 'Girlfriends' Guide to Divorce' is Bravo's very first scripted series, and centers on Abby ('House's Lisa Edelstein), a self-help author who publicly hides the fact that she's going through a separation.
Abby then embarks on a difficult personal journey, first struggling to reenter the dating scene in her early 40s, then seeking advice from her divorced female friends as to the best way to deal with this life change. The premise is based on the popular 'Girlfriends' Guide' book series by author Vicki Iovine.
Zadegan is set to play an outspoken and unorthodox divorce attorney at Lyla's (Janeane Garofalo) law firm. Zadegan's character really wants to represent Abby during her divorce proceedings, and is willing to engage in copious amounts of exaggeration and hyperbole to land the job.
While 'Girlfriends' Guide' is technically in "second-position" to Zadegan's 'Rake' commitments, it couldn't be more obvious that the latter show is on life support. Friday's episode earned a meager 0.5 rating in the 18-49 demo, and brought in a total audience of less than two million viewers.
'Girlfriends' Guide to Divorce' has received a 13-episode first season order from Bravo, and is set to debut on the network in 2015.