In addition to all of the other news we've been reporting, here are a few entertainment and TV headlines you might have missed:
-Following the Season 4 finale on Sunday night and continued ratings success, AMC has greenlit a 'Walking Dead' prequel. The familial drama series is to follow Rick, Lori and Carl Grimes as they navigate the struggles and celebrations of suburban living in the pre-zombie, pre-apocalyptic south.
-In other Georgia-based news, the NHL is partnering with NBC to bring an ice-cold miniseries to the small screen. The event is called 'Puck-Wild,' and recounts the 2006-2007 season of the short-lived Atlanta Thrashers franchise and their march to a division title and the conference finals before being swept by the New York Rangers. It would be the team's only playoff appearance.
-It took over 15 years of fan protest and network hassling, but FOX will finally bring back the iconic and short-lived series 'Lawless.' Starring former NFL player Brian Bosworth as John Lawless, an ex-special forces operative turned detective, the show lasted just one episode when it aired in March 1997. Over the years it gained cult status, and looks to make a triumphant return much in same way '24' was great and is making a comeback.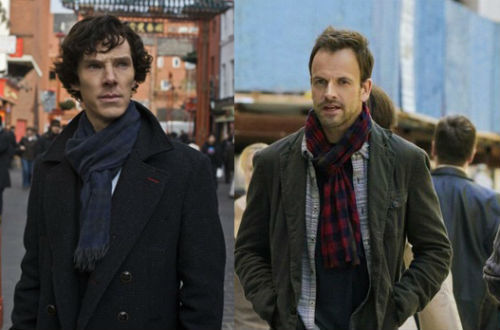 -The Holmes' are joining forces! In an unprecedented television event, CBS' 'Elementary,' the mystery drama that follows the exploits of Sherlock Holmes (Jonny Lee Miller) and Dr. Joan Watson (Lucy Liu) will welcome Benedict Cumberbatch and Martin Freeman from the BBC's 'Sherlock' to reprise their roles and share the screen. An ocean-spanning mystery falls at the doorstep of both detectives, leading them to the crime scene and a revelation that will change their lives and the very fate of the universe forever.
-The CW has announced they are bringing a beloved romantic comedy to the small screen, as they look to adapt the famed 1990 Julia Roberts movie 'Pretty Woman.' There is one small catch though: she's from the world of high finance and Wall Street, and he's a down-on-his-luck prostitute with a heart of gold. 'Pretty Man' is set for January 2015.
-Just a few weeks after announcing its beloved sitcom would go on for at least three more seasons, CBS is going all-in, giving 'The Big Bang Theory' an added six more years. That means our irresistible geeks will be around through the 2022-23 season, and sure, Jim Parsons will be 50 years old by that point, but the fun and excitement will never end!
-In other news, today is April 1, and all of the above are lies, sadly. I'm sorry to disappoint all the 'Lawless' fans out there.