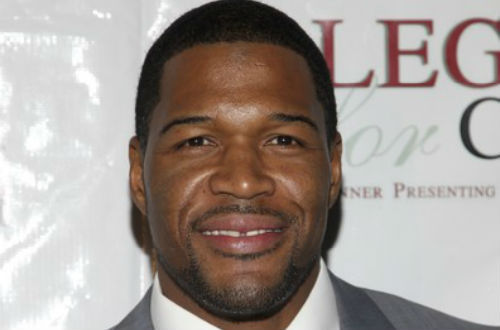 In addition to all of the other news we've been reporting, here are a few entertainment and TV headlines you might have missed:
-Despite Josh Elliott's recent exit from 'Good Morning America,' that isn't stopping the morning news show from welcoming familiar faces. 'Live With Kelly & Michael' co-host Michael Strahan will pop up on 'GMA' every now and again, CNN reports. He'll help out 'GMA' before heading to host with Kelly Ripa. No word yet on his "official" role, but Strahan confirmed this morning on 'Live' that he is indeed joining 'GMA.'
-FX's 'The Bridge' is keeping it in the family. Lead actor Demian Bichir will get to act alongside his brother Bruno Bichir, who just booked several episodes, TV Guide has learned. Bruno is taking on the role of "a wealthy Mexican business leader" who eventually gets involved with Demian's Marco.
-Not only has BBC America picked up 'The Musketeers' for a second season, but the series adapted from Alexandre Dumas' 'The Musketeers' will also make its debut on June 22.
-DirecTV is adapting Peter Ackerman's play 'Things You Shouldn't Say Past Midnight' as its first original comedy. A 10-episode order has been granted to the project, which will start filming in May. The story examines modern-day relationships and that nothing good happens after midnight.
-Brittany Daniel is now an official series regular on BET's 'The Game.' In other casting news, A.J. Buckley ('CSI: NY') is coming to John Cusack's untitled CBS Wall Street drama. He'll guest star Seth, the slick and cocky trader with David Morse's character.
-When it comes to Kevin Hart's ABC comedy, Amber Stevens ('Greek') is out and Ryan Michelle Bathe ('Army Wives') is in, Deadline reports. Following the table read, the role of Mircea, Derek's (Romany Malco) girlfriend, was altered. Her name is now Mandy, she is now a hostess at a local restaurant, and she will now be played by Bathe.
-According to Deadline, Joel McKinnon Miller (Detective Scully) and Dirk Blocker (Detective Hitchcock) will both be series regulars on the second season of FOX's 'Brooklyn Nine-Nine.'