Hello all! Chances are if you're reading this it means you, much like myself, are addicted to TV. You just can't ever get enough of that small screen action! Well, I'm here to tell you that I feel your pain and would like to help you in your noble quest for TV knowledge, which is why I've taken it upon myself to create this fun, weekly feature. Every week, I will dig up new and interesting facts about a show and share them with you right here. So sit back, relax, and let the trivia madness commence!
While some friendships may come and go, others are as solid as gold. Which is why I thought this week I'd focus my sights on the four lovable ladies from 'The Golden Girls.' From Rose's St. Olaf stories to Blanche's many dalliances with men, this series knew exactly how to be a friend and prove to the world that some things only get better with age. However, there may be a few things you still don't know about these lovely ladies. Such as...
Picture It:
1. Not every relationship on set was 'Golden.'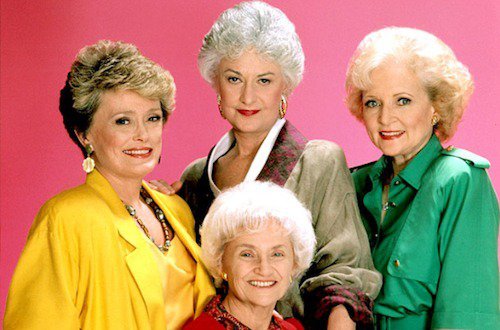 As hard as this is going to be to hear (or in this case, read), according to Betty White, she and Bea Arthur did not get along throughout the series. The same could be said for Arthur and Rue McClanahan, who has previously admitted in interviews that neither of them shared much of a friendship off-screen. Did anyone else's heart just break a little bit?
2. Sophia was actually younger than Dorothy in real life.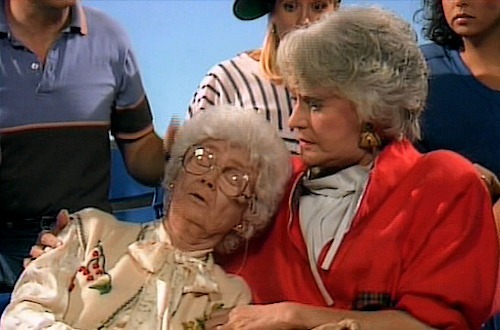 Estelle Getty, who played Dorothy's lovable yet feisty mother, was really 1 year, 2 months, and 12 days younger than Bea Arthur. Just in case you ever doubted the true power of a makeup team.
3. Rue McClanahan and Betty White swapped roles with each other.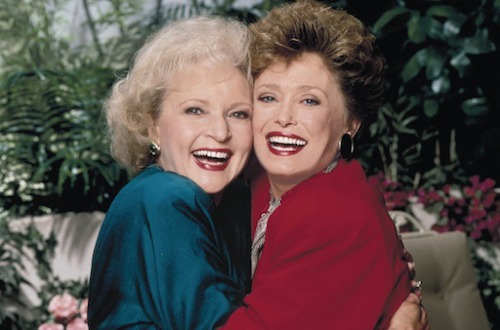 Initially, McClanahan was supposed to play Rose and White was supposed to play Blanche. This was due to the fact that producers wanted McClanahan to play a version of her naïve Vivian Cavender character from 'Maude,' with White playing a version of her man-hungry Sue Ann Nivens from 'The Mary Tyler Moore Show.' But since neither of them wanted to be typecast, they decided to switch parts. And we couldn't imagine it any other way.
4. Broadway legend Elaine Stritch was considered for the role of Dorothy.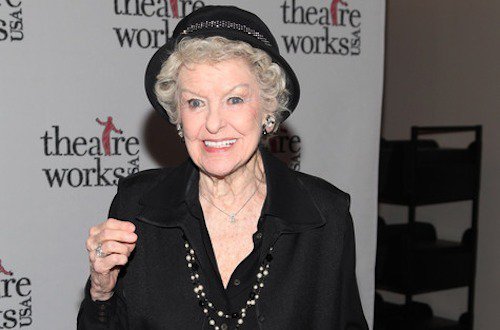 Though she was well liked during her audition, show creator Susan Harris felt the actress was too vulgar for the part after she improvised some of the dialogue by using the F-word. Not exactly NBC-friendly, right?
5. The girls consumed over 100 cheesecakes during the show's seven-year run.
When eating delicious desserts becomes one of the main factors of your job description, you know you're doing something right. The funny thing about that was, in reality, Bea Arthur hated cheesecake. I guess that meant more for the other three!
6. It was not originally scripted for Blanche to have a Southern accent.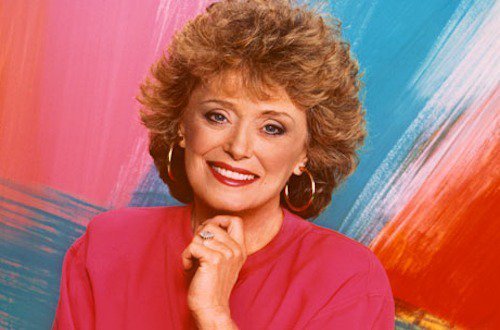 The idea actually came from Rue McClanahan herself and the writers liked the idea so much, they decided to go with it.
7. The 'Girls' performed a special live show for the Queen of England.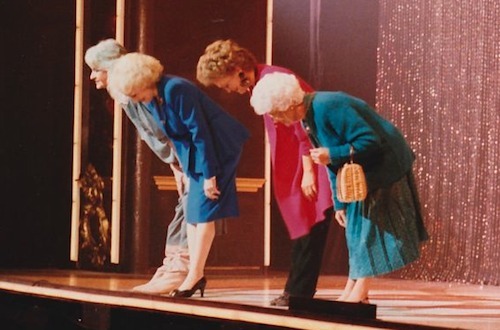 Apparently, her royal highness was such a huge fan of the show that she wrote to the four actresses and asked them to perform something especially for her. They happily obliged and acted out an episode on the London stage in front of the Queen and her family.
8. Estelle Getty suffered from a severe case of stage fright.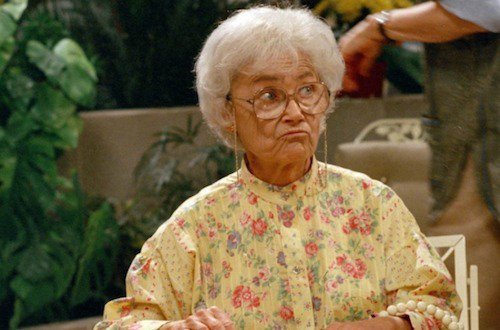 The actress would be absolutely fine, up until the day of the actual show. Apparently, she'd sometimes go completely blank and forget many of her lines. You'd never know it from her spot-on line delivery though.
9. There was supposed to be a gay cook in the series.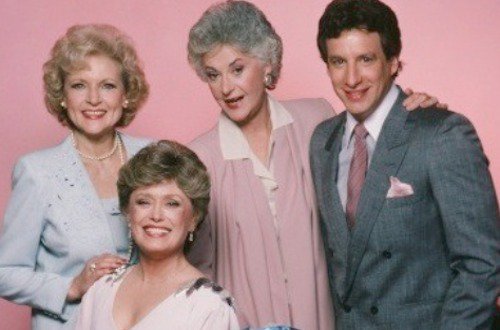 Initially, the ladies were going to have a gay cook named Coco (played by Charles Levin) who also lived with them. Sounds pretty awesome, right? Unfortunately, that's up to our imaginations to decide. The character was never seen again after the pilot episode since producers needed to make room for Sophia to get bumped to a series regular.
10. The concept of the show was inspired by Brandon Tartikoff's elderly aunt.
The NBC executive was visiting his aunt one day and noticed how she and her next-door neighbor/best friend interacted with each other. Even though they would argue and bicker constantly, they were still best friends and loved each other. He thought it would make for a great show and so 'The Golden Girls' was born!
I hope you enjoyed this week's installment of Facts From a TV Junkie. Check back next week for another fix!
'Gossip Girl' < Previous | Next > Stay tuned!