Warning: Major spoilers follow regarding the Season 4 finale of 'Shameless.' Read at your own risk.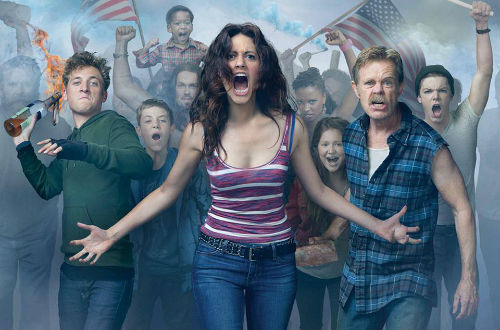 Last night, the TV community might have been wrapped up in the return of a little show called 'Game of Thrones,' but for 'Shameless' fans, they were busy tuning into the finale and reeling from that final shocking moment.
Rather than follow in the footsteps of several shows that have been killing characters off left and right, 'Shameless' decided to resurrect a character. That's right, Jimmy/Steve (Justin Chatwin) is back, but now he goes by Jack.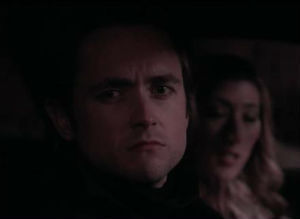 In a special post-credit scene, a car pulled up outside the Gallagher house with 'Dollhouse' actress Dichen Lachman in the driver seat and Jimmy/Steve/Jack in the passenger seat (left). Then, Lachman's character asked Jack if he was going inside, and he replied, "No, not tonight." The duo drove off leaveing the door wide open for an interesting storyline and very unexpected reunion with Fiona (Emmy Rossum).
At the end of Season 3, Jimmy was killed off-screen by a Brazilian drug lord. Showrunner John Wells confirmed that Chatwin would not return, because his character was absolutely dead. "He has done great work, but that character was coming to an end," Wells said at the time. However, Showtime reps remained open-minded that Chatwin could return.
Well, he is indeed back! Not only were fans of the series shocked, but so was the cast.
Leading 'Shameless' actress Rossum tweeted, "HOLLLLLLY MOLY NO IDEA. HE'S ALIVE. JUST FOUND OUT WITH YOU. PPL CALLING ME. SO MAD DIDN'T SEE LIVE." Also, according to Rossum and her tweets, producers flew Chatwin to Chicago and put him up in another hotel so no one would know. As Rossum said, "sneaky."
How did Chatwin react? Last night he tweeted, "I guess it's not over till it's over." You can check out the twist here.
'Shameless' returns to Showtime for its fifth season in 2015.