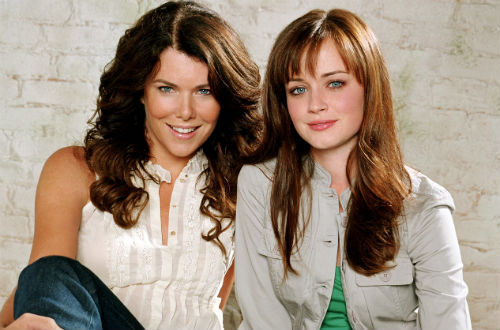 Since we're witnessing the 'The Golden Era of Television' (well, the third one), it's pretty easy to sing the praises of such shows like 'Mad Men,' 'Homeland,' 'Modern Family,' and basically everything on HBO. But, let's face it: we like the bad stuff too. Whether it's teary-eyed confessionals, stupid pranks or staged catfights, we all have a TV guilty pleasure (or two) that we simply cannot quit.
So that's why I'm rounding up my favorite television vices each week, so that we can all find solace in knowing that someone else is watching – and enjoying – the same vast wasteland.
Because the first step in healing is admitting that you have a problem.
This week's Guilty Pleasure: 'Gilmore Girls.'
Here's a little known secret about myself: whenever I feel sad, or sick, or just plain mopey, I go into my DVD collection and pull out the complete series of 'Gilmore Girls'. I don't know what it is about those girls and their fellow (quirky) Stars Hollow residents that instantly make me feel better about myself (maybe because their lives seem cut from cotton candy and a Norman Rockwell painting, or that I am super glad I don't know anyone who speaks that annoyingly fast) but it's my go-to medicine.
Networks just don't make shows like 'Gilmore Girls' anymore. It's hard to remember the television days of yore when we welcomed sassy over disgruntled or tidy, happy endings over blood-soaked weddings, but we did. And you know what? Feeling good actually feels good. So, grab a blanket and curl up. Here's why 'Gilmore Girls' makes everything feel better.
Those Opening Credits
There's really nothing more welcoming and down home-y than that opening warm-and-sepia shot and the smooth sound of Carole King's voice singing her classic, "Where You Lead" (which she croons alongside her own real-life daughter). I mean, clips of fall foliage interspersed with cute footage of Rory (Alexis Bledel) and Lorelai (Lauren Graham) surely makes everyone feel like sipping on a warm mug of cider, believing that someone will follow them to the ends of the Earth, right?
Lorelai's and Rory's Relationship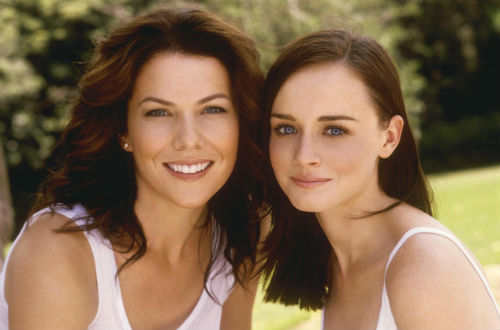 Being an only child, I can totally relate to the super close bond these two gals share. Movie nights with mom really are a thing, and, yes, having intense, sometimes immature fights, are also apart of the package, as is sharing pretty much everything, like the time when you lost your virginity and stole that boat. Having a relationship with your mom that has some seriously blurred boundaries a la 'Chinatown' ("She's my sister AND my daughter!") is a strangely wonderful thing, and Lorelai and Rory depict it perfectly.
The Stars Hollow Gang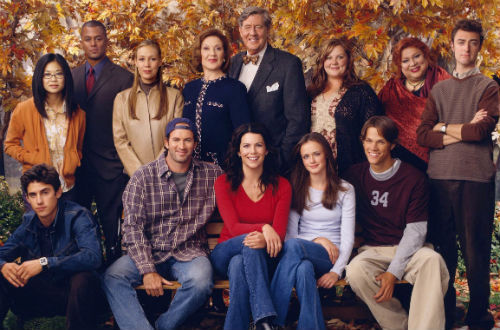 Seriously, has there ever been a weirder charming, yet so effing strange, group of characters portrayed on a single TV show? I think not. From type-A (which also stands for Annoying) Paris Gellar to the super strange Kirk (what does he do for a living?) to eccentric cat lady Babette, the sexpot dance teacher, Patty, and bossy, nosey Taylor, Stars Hollow is home to a colorful array of characters. They might not always see eye-to-eye with each other (those wacky town hall meetings can attest to that), but who will rally and unite if the Gilmore girls (or anyone else) need them to.
Melissa McCarthy, yo!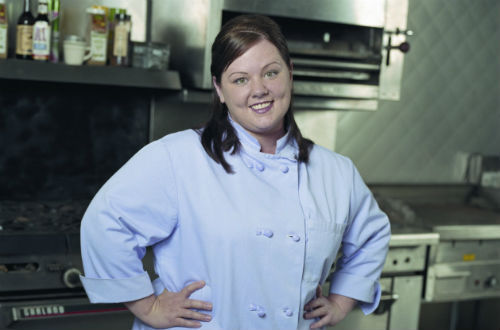 Before Melissa McCarthy starred in 'Bridesmaids,' got an Oscar nom for it, and then became this mega awesome movie star who can carry her own film (!!), she starred as Lorelai's best friend and business partner, Sookie St. James. Sookie was sweet and perky and not anything like the Melissa McCarthy we know and love today. I'm not sure anyone thought it would be McCarthy who would be the breakout from the cast ('cuz Graham is seriously cool, too), but while rewatching McCarthy's pitch-perfect performance, it's actually quite clear she's got the goods.
Guest Stars Galore!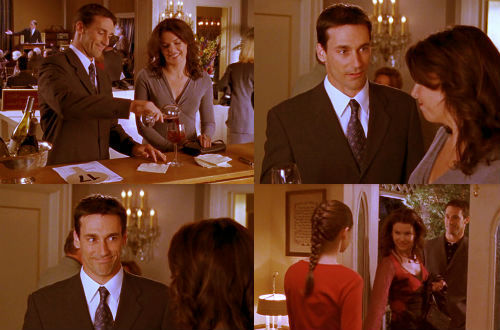 One of the most fun things to do while watching reruns of 'Gilmore Girls' is spotting all the fab guest-stars-before-they-were-stars who found themselves in Stars Hollow. Oh, look! There's Adam Brody (pre-Seth Cohen) romancing Lane! And Lorelai's on a date with…Don Draper (Jon Hamm)?! Then, of course, there are the recurring characters (mostly dudes) who went onto star in their own shows: Matt Czuchry (Logan) finding fame on 'The Good Wife,' Jared Padalecki (Dean) on 'Supernatural,' Milo Ventimiglia (Jess) on 'Heroes', 'Mob City,' etc., Chad Michael Murray (Tristan) on 'One Tree Hill,' David Sutcliffe (Christopher), who starred in 'Cracked' and popped up on 'Private Practice,' too.