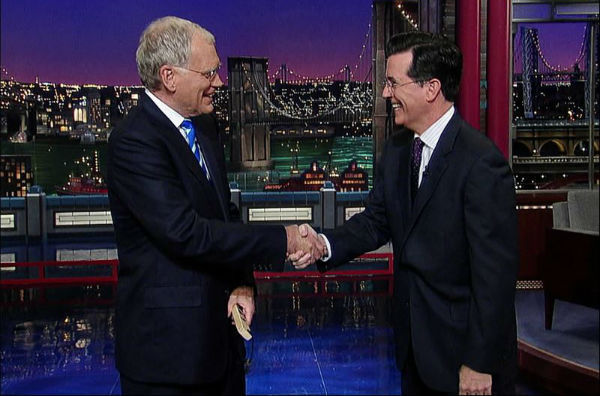 Just last week, CBS confirmed that Comedy Central host Stephen Colbert would be jumping ship to the Eye next year, taking over 'The Late Show' from the soon departing David Letterman. The news struck a chord throughout both the Hollywood and social media landscapes, with many wondering if Colbert's style of satirical comedy could successfully translate to a broadcast network.
In what could be seen as a "passing the torch" moment, CBS announced today that Colbert will appear as a guest on 'The Late Show' on Tuesday, April 22. This will mark Colbert and Letterman's first public encounter since the succession announcement, and is likely to be a very interesting conversation.
The two acclaimed comedians have known each other for quite some time, as 'The Late Show' and 'The Colbert Report' tape only minutes away from each other in New York City, and Colbert has made it known that he considers Letterman both an inspiration and a comedic influence.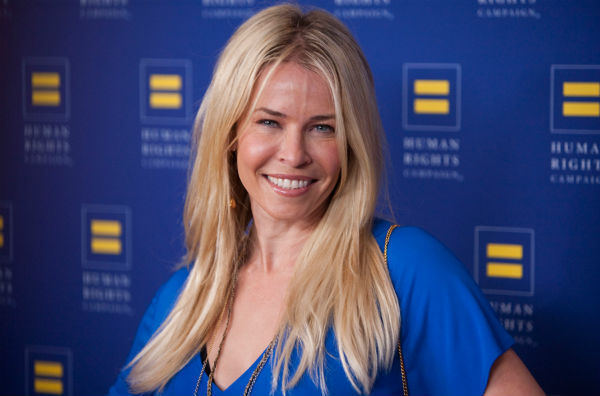 In other CBS late night news, Chelsea Handler caused a bit of a stir late last night, posting a picture on Instagram of herself holding a stack of papers with the CBS corporate logo on them, and captioning the photo "business meeting."
This added fuel to the recent rumors that CBS was considering dumping Craig Ferguson later this year, and offering Handler his 'Late Late Show' gig. As of this afternoon, CBS has seen fit to squash that scuttlebutt, publicly denying that they've had any talks with Handler about 'The Late Late Show,' and reaffirming their support of Ferguson, whose current contract runs through the end of 2014. Instead, the Eye claims that Handler's "business meeting" was with the company's syndication department, although what exactly was discussed has not been clarified.
'The Late Show' airs weeknights at 11:35/10:35c, with 'The Late Late Show' following it at 12:35.