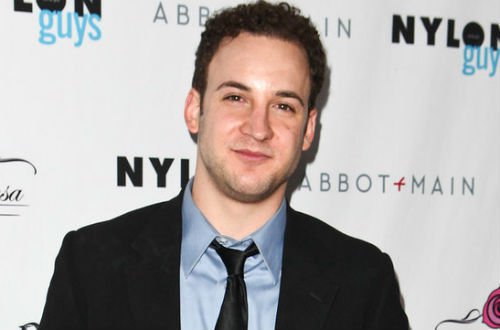 Boy Meets...Camera? Well, something like that. According to The Hollywood Reporter, 'Boy Meets World' star Ben Savage is set to make his directorial debut on his former show's current incarnation, Disney Channel's 'Girl Meets World.' 
Savage will direct an episode that promotes a pretty big message: that beauty is in the eye of the beholder. In the installment, Cory (Savage) and Topanga's (Danielle Fishel) daughter, Riley (Rowan Blanchard), along with her best friend, Maya (Sabrina Carpenter), attempt to make over an "odd" girl in order to attract Farkle (Corey Fogelmanis). But, as it turns out, Farkle shows them all that beauty is more than skin deep. Aw. 
Of the leap to directing, Savage tells THR that, "It's something I've been prepping for for the last 20 years." And it certainly doesn't hurt that Savage spent seven years in the 'Boy Meets World' world. 
"It was a natural progression because I had always wanted to direct and I felt such a personal connection to the show," he says. "It was an important piece of my life really. Directing was a natural next step for me and it's something I was looking forward to doing."
Savage follows in the footsteps of his older brother, Fred Savage ('The Wonder Years'), who's been progressively building his directing resume thanks to directing episodes of 'Happy Endings,' 'Modern Family,' and '2 Broke Girls.' 
"Fred and I have had many discussions about it," Savage says. "He's always willing to offer advice and suggestions and pointers when he can. He'd be a very helpful guide as I go through this process."
Production on Savage's directorial debut begins at the end of the month.