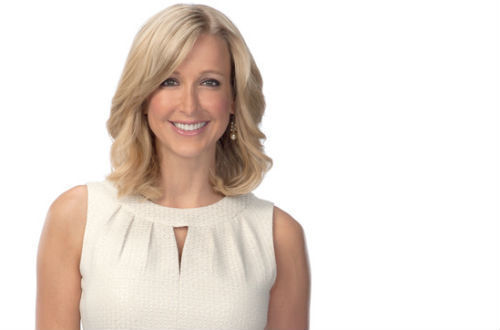 Lara Spencer must really like her mornings early, or, at least, she will. Spencer has been named co-host of ABC's morning show, 'Good Morning America,' joining Robin Roberts and George Stephanopoulos. 
Spencer, who also once served as host for syndicated television news magazine 'The Insider' and a contributor for CBS' 'The Early Show' re-joined 'GMA' as the lifestyle anchor in 2011, in a role that was created for her. Previously, she had worked for the morning show as a national correspondent from 1999 to 2003. 
In a memo that was released today, ABC News chief James Goldston credited Spencer's "style, humor, sunny confidence, wonderful journalism and storytelling" and also stated that Spencer is "clearly an essential ingredient in the success we have enjoyed and I am so pleased to announce that Lara has been elevated to co-host of the program along with Robin and George."
According to the NY Daily News, sources say Spencer's promotion comes with a $3-million annual salary.
As the network struggles to keep the top-rated morning show's team intact, it's not surprising that the network would pull out the big bucks to have Spencer stay (news reader Josh Elliot and weather anchor Sam Champion both recently left the show). 
Spencer's deal follows the new contract Roberts made with the network last year, which is worth about $18 million annually. Stephanopoulos' contract is due to come up later this year and apparently his reps are in talks with ABC News now.