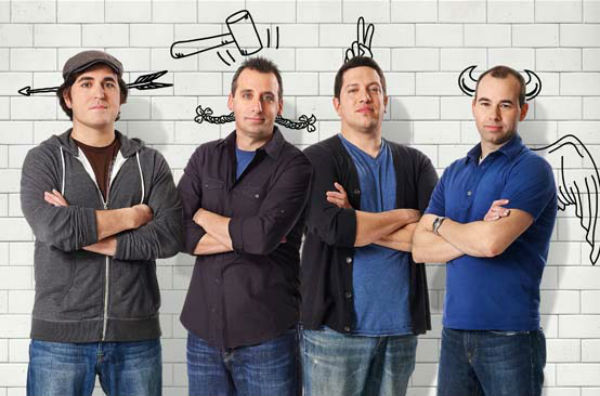 Network re-branding is a time honored tradition in the TV business, and nowhere is that more true than basic cable. Next to get its brand shifted will be TruTV, which has already undergone more than one makeover in the past.
TruTV began as CourtTV, a channel devoted to live trial coverage and other legal, law enforcement, and true crime shows. The masses eventually lost interest in that type of thing, prompting the channel to become the less specific TruTV in 2008.
Today brings word that TruTV's second metamorphosis is underway, with the network unveiling a new marketing plan centered around branding itself as the place for "funseekers." The crown jewel of this push is popular hidden camera prank show 'Impractical Jokers,' which TruTV has just picked up for a fourth season of 26 episodes.
One of the highest rated programs on the network, 'Jokers' stars friends (and improv comedians) Joe, Sal, Murr, and Q as they battle against each other in humorous challenges involving unsuspecting members of the public. 'Jokers' regularly tops its Thursdays at 9:30 p.m. timeslot among the 18-34 cable demographic, and has been steadily climbing the ladder since its late 2011 premiere.
Continuing the theme, freshman prank show 'The Carbonaro Effect' (starring mischievous magician Michael Carbonaro) has had its first season order upped, after audiences responded positively to the show's April Fool's Day preview episode. Thirteen more episodes have been added to the existing 13, for a total of 26. 'The Carbonaro Effect' has its "proper" premiere this summer.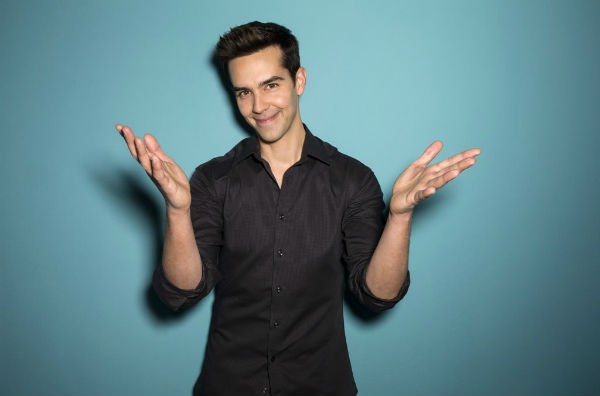 Finally, TruTV has ordered the following new series:
'Jokers Wild!' - This is a spin-off of 'Impractical Jokers,' and will be more of a talk/variety program featuring comedy sketches and celebrity guests.
'Way Out West' - This reality series focuses on three Idaho families that run competing western-style clothing companies, and premieres in July.
'Local News' - This is described as a "docu-soap," and follows a group of young, competitive local news anchors in Connecticut as they battle for supremacy. 'Local News' debuts this fall.
'Fake-Off' - This is a competition series where teams of performers compete to best recreate iconic moments in pop culture history. 'Fake-Off' also debuts in the fall.
'Hair Jacked' - From the producers of 'Hollywood Game Night' comes this game show where unsuspecting contestants are given the chance to win cash and prizes while getting a haircut. This premieres in the fall as well.
'How to Be a Grown Up' - This series features comedians dishing out practical life advice to their immature male brethren, and premieres in the summer.
Whatever your opinion of this line-up, one thing does seem pretty clear: it makes zero sense to call a network focused on comedic reality shows TruTV.