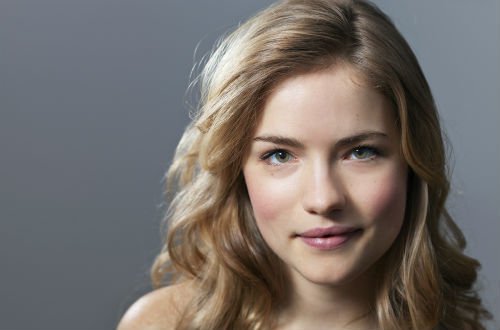 The sixth season of USA's medical dramedy 'Royal Pains' is welcoming a fresh face in a mysterious recurring role, TVGuide.com exclusilvey reports.
Willa Fitzgerald, known for her role as Lola Laffer on Amazon's 'Alpha House,' is joining the series as Emma, who is said to be quite the "mysterious young woman." She comes to the Hamptons with a hidden past and a secret agenda. Will this bode well for HankMed? We'll have to wait and see, but it's also said that she'll have "an unexpected impact on Hank (Mark Feuerstein) and Evan (Paulo Costanzo) and their loved ones."
Hopefully, she has more of a positive impact on our favorite medical team, rather than a negative one. If past seasons have taught us anything, it's that Hank, Evan, Divya (Reshma Shetty), Paige (Brooke D'Orsay), and now Jeremiah (Ben Shenkman), are no strangers to turmoil or getting thrown a curveball.
In addition to playing the daughter of Matt Malloy and Amy Sedaris' characters on 'Alpha House,' Fitzgerald has also popped up on 'Blue Bloods' and 'The Following.' Like Fitzgerald, Diane Farr ('Numb3rs') and Donna Murphy ('Made in Jersey, 'Trust Me') will also guest star on the summer series.
Just yesterday, the official Season 6 premiere date and time was announced for 'Royal Pains.' With that said, it will return to USA on Tuesday, June 10 at 9/8c.