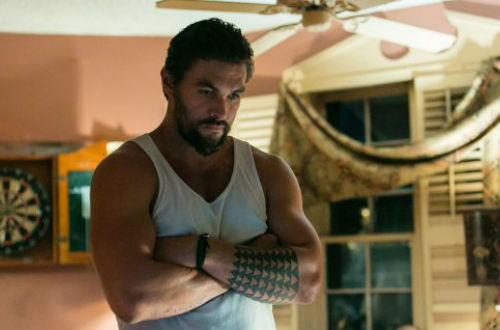 In addition to all of the other news we've been reporting, here are a few entertainment and TV headlines you might have missed:
-Good news for fans of SundanceTV's 'The Red Road,' as it's been renewed for a six-episode second season set for 2015. The series, which follows the clash between two communities, stars Jason Momoa and Martin Henderson.
RELATED NEWS: 'A Fine Frenzy' Singer Alison Sudol Joins USA's 'Dig'
-David Costabile, known for his role as Daniel Hardman on 'Suits,' just booked a role in USA's miniseries 'Dig.' He's set to play Ted Billingham, "an avuncular leader of a reclusive religious cult." The six-episode event series is an action adventure drama following Jason Isaac's Peter, who's investigating a woman's murder and uncovers a conspiracy.
-According to TVGuide.com, ABC Family's 'Switched at Birth' just added Super Bowl champ, and the first deaf offensive NFL player, Derrick Coleman in a cameo role. He's set for the June 30 episode.
-Now that John Oliver has his new HBO show, Comedy Central's 'The Daily Show' has found a new correspondent in Michael Che. The 'Saturday Night Live' writer and comic will head to the show after he wraps up his 'SNL' gig in June.
RELATED NEWS: Lisa Kudrow's 'The Comeback' Is Coming Back
-Xbox just developed its first TV slate, including several original series, dramas, animated comedies and unscripted and event series. Such programming includes a 'Halo' series from Steven Spielberg and his Amblin TV label and a digital feature from Ridley Scott's Scott Free Productions and 'Battlestar Galactica's Sergio Mimica-Gezzan. Here's a complete list of the original programming.